Chromatic Photography Awards 2017
Color Photo Awards with $3000 Cash Prizes and Book Publication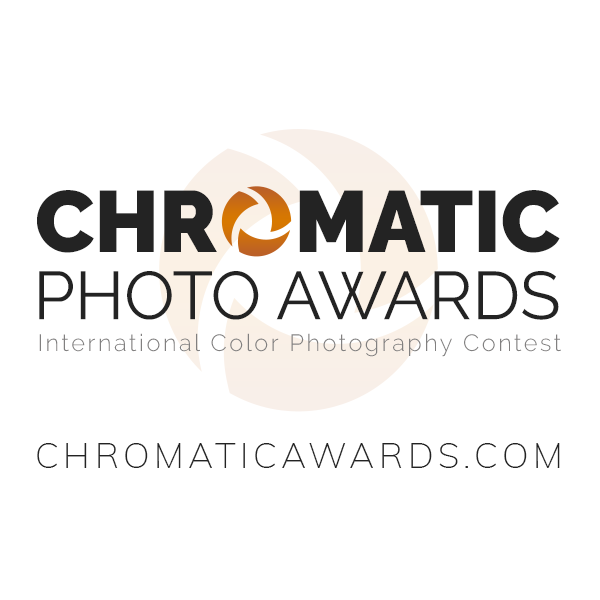 Chromatic Awards is an international competition of color photography open to both professionals and amateurs. Participation in the Chromatic Awards offers not only prestige, but also the opportunity to win extra money for the development of passion.
As such, every professional and amateur photographer from every corner of the world is invited and urged to participate in the very first edition of this international prestigious photographic competition dedicated to color photography where 20 categories will be adjudicated by an international jury composed of magazine editors, gallery curators, professional agents and other industry professionals.
By taking part in the competition, Chromatic Awards accords you a chance that is otherwise fleeting or nonexistent in other platforms. Being noticed can help further your career path and give additional experience and opportunities previously denied from you.
Prizes:
2017 Grand Prize is $2.000 for Professional Winner and $1.000 For Amateur Winner.
This year's 1st, 2nd and 3rd place winners along with the Honorable Mentions handpicked by book editors from both the Professional and Amateur levels will likewise be published in our Chromatic Awards Annual Book.
Eligibility:
Anyone over 18 years of age can enter the competition with the exception of employees of Chromatic Awards, their associated companies and employees of any company chosen to sponsor prizes for the competition. Judges are not permitted to enter into the competition.
Copyrights & Usage Rights:
Copyright of the images will remain at all times with the photographer.
Images will be used strictly in connection to the awards and will not be used for any other marketing purposes other than to promote the contest and Winners. Images will not be resold or used by any other third party. If there is a request for such, we will forward that request to the photographer via e-mail.
Theme:
Abstract Architecture Cityscapes Conceptual Documentary Fashion Fine Art Landscape Macro/Micro Multi-categories Nature Nudes People Portrait Photojournalism Photomanipulation Street Travel Urban Wildlife