Circulation(s) Festival of Young European Photography
The call for entries is open to all European photographers
Deadline: 19 September 2021
Entry fee: 25 euros
Submit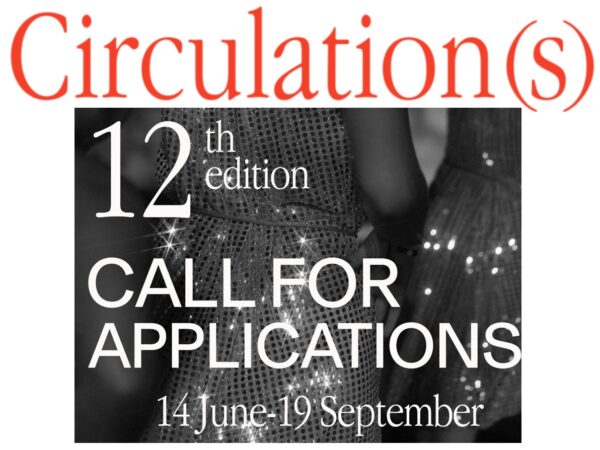 The programme is based on a selection of artists elected by a jury following the European call for applications, invited artists and a focus on a European country. The artistic direction is provided by the Fetart Collective's Artistic Committee.
Around this large-scale exhibition, which brings together some forty European photographers in a space of 2,000 m2, educational activities (tours for children, guided visits by the artists, screenings, etc.) and workshops (portfolio readings, photo studio, etc.) are organised for the general public and young photographers.
The call for entries is open to all European photographers or photographers residing in Europe, at the beginning of their career as authors. There is no theme. At the end of the call for applications, some twenty photographers forming a panorama of the new generation of European photographers will be exhibited at Circulation(s).
Prizes:
The Circulation(s) 2022 festival will be held at the CENTQUATRE-PARIS, a multidisciplinary cultural venue in eastern Paris, from 31 March to 29 May. The festival also has a tradition of organising "off the wall" events.
Eligibility:
Circulation(s), the Festival of Young European Photography, dedicated to emerging photography in Europe
Copyrights & Usage Rights:
-
Theme: