CLIP Award 2022
Biennial award for contemporary landscape photography
Deadline: 20 July 2022
Entry fee: PCP Member $35 / General entry $55 / Student entry $35
Submit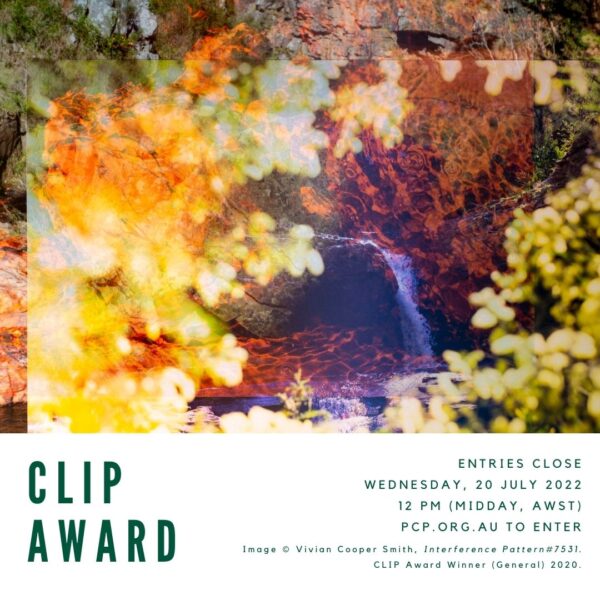 The Perth Centre for Photography invites all photographic artists to enter the 2022 CLIP Award.
The CLIP Award is the Perth Centre for Photography's biennial award for contemporary urban, natural, and conceptual landscape photography. CLIP celebrates new international photography, that exemplifies excellence and intrigue. Selected works will be critically engaging, innovative, and reflective of global, cultural, social, and environmental issues.
Any artworks that incorporate the photographic medium are accepted. This includes traditional and non-traditional forms of photography.
Prizes:
First Prize: $3000
Student Prize: $1000
Judges Commendation: $500
Eligibility:
New work that has not been exhibited in a previous award or competition. Selected works must have been created in the past 3 years, and must be made using the medium of photography. All forms of photo media are accepted.
Copyrights & Usage Rights:
1. By entering the competition you confirm that you are the creator and owner of the work, and that you are abiding by privacy laws and, if requested by law, you are able to ensure that the subject's consent was obtained.
2. Although the artist automatically retains copyright of artworks, PCP reserves the right to apply selected finalist images to PCP related media/marketing material. The artist's name will be credited wherever possible on each occasion.
Theme: