CollexArt Color Sense 2020
Purchase Award of $1,000*
Deadline: 5 July 2020
Entry fee: The entry fee is $35.00 for up to 6 images and $2 each for each additional image.
Submit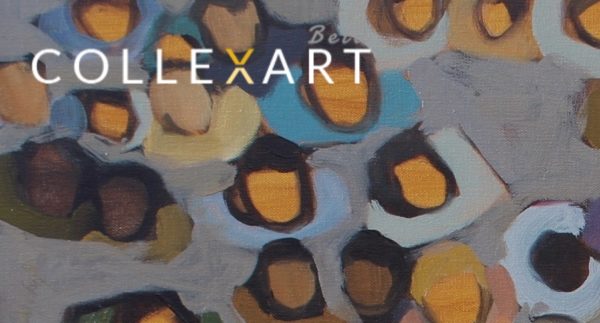 We are always looking for artists whose work we wish to promote and support.
‍
As we consider work for inclusion in CollexArt, we are interested in the idea and concepts behind your work and its execution. Factors such as prior accomplishments, education, the creation date of the work are not relevant in our selection process.
What inspires our curiosity may be unique to us, and therefore, not being selected should not be seen as anything other than not a match for our current selection criteria and mix of reviewers.
CollexArt seeks artworks that express the artist's ideas about color. In 1963, Josef Albers published the Interaction of Color which shared his thought process that colors are "governed by an internal and deceptive logic." The artist's approach to color is personal and intuitive. Through study and/or personal insight, artists have an inherent sense of the play of color in their work whether they are involved in abstract studies or using color to elicit associations.
Artists are asked to submit work that addresses the studied use of color, where color is a big part of the artist's toolset and is what makes the work complete. Subject matter is open.
Prizes:
Purchase Award of $1,000*
One artist will be awarded the Purchase Award at the conclusion of this call
Finalist CollexArt Annual Grand Prize of $5,000
This award identifies a single artwork as the best of the year. The Grand Prize will be awarded in March of 2021. Artists who are selected for Purchase Awards, Artist Profile Pages, Exhibit Space in CollexArt or for the CollexArt store are registered as finalists for the prize.
Additional Artist Exposure
Artists whose work catches the attention of the curators, but who do not receive a Purchase Award or an Artist Profile Page, may be invited for exposure in the CollexArt Selected Works Forum.
‍
CollexArt Sponsored Artist Websites & Membership
All participants are eligible for a complimentary one year CollexArt membership. Those just starting out, and who have never had a professional artist portfolio website can request a CollexArt sponsored website for a year (domain name is not included).
Eligibility:
Open to all USA and International artists 18 years and older
Copyrights & Usage Rights:
Artists maintain all copyrights to submitted artwork. Artists grant permission to Kodexio (CollexArt developer / owner) to store submission images and related collected data for submission management purposes and to offer jurors a way to review and select submissions.
Theme: