Color Photography Awards 2017
We look for the best portfolios and photographic projects in color
Deadline: 30 November 2017
Entry fee: 30€
Submit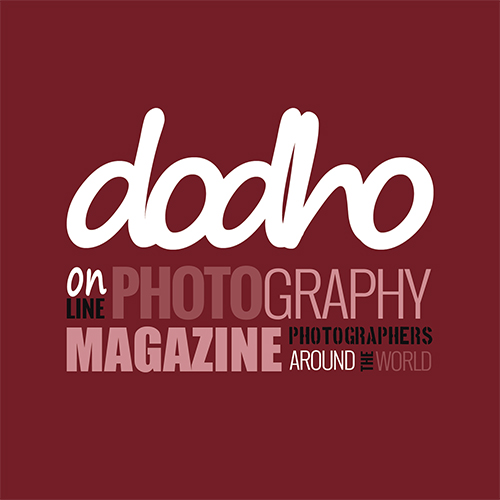 We invite you to participate in the first edition of the dodho prizes in color. We are eager to see projects, portfolios or project bodies with new focus , as well as portfolios and projects within the more traditional color photography.
The contest is open to any color photography interpretation, from photojournalism, street photography, artistic photography, portrait, nude, landscapes, nature, wildlife, urban, architecture, fashion, fine art or documentary photography. Any genre has room for the dodho 2017 color awards. The only requirement is to have a view of the world around us and a unique and personal speech. If you have a portfolio or a project in color, ¡We are waiting for you!
An international jury composed of Jay Davies, Senior Photo Editor of Getty Images (New York), the directors; Emilia Van Linden - Unseen Amsterdam (Amsterdam), Enrico Stefanelli - Photolux Festival (Lucca), renowned photographers Flora Borsi (Budapest), Ori Guttin - Co-founder of Viewbug (San Diego), Steven Lee - Kuala Lumpur Photography Awards (Kuala Lumpur), Gurdas Dua - Sony ambassador and Member of HIPA Jury (Indore) and Dodho Magazine management team will select award-winning works and photographers in this first edition of the 2017 dodho prizes in color .
The purpose of Dodho Magazine is to disseminate and promote the work of emerging and established photographers from around the world. Our vocation is the constant search for photographers and works with potential deserving a global promotion. All you need is to reach the right people at the right place at the right time to have your career take off permanently. Working with the best in the business, will open doors to the incredible opportunities your work deserves.
Prizes:
Cash Prize, Certified & published in the book "Life in color - Best photographers of the 2017 year
Eligibility:
All
Copyrights & Usage Rights:
All participants to Color Photography Awards 2017, by virtue of their presentation, believing the images and projects presented are their own work and there has been no infringement of copyright. Dodho is not responsible for any infringement of rights may arise during the selection process and subsequent display of any image.
The projects will be judged by a professional and relevant jury in the photography field, with no flare and none of the author data. The jury's decision will not be appealable and will be definitive.
The images and projects copyright will be exclusively and at all times of the photographer and author of the project. The images will use strictly in relation to the Dodho prizes and will not be used for other purposes than the direct promotion of their authors. The images may not be used in any case by any third party without the express consent of the author and by written request, which will be sent to the author by email. Dodho is granted the right to publish the best works received in its online version and subsequent promotion in its social networks, always safeguarding authorship and copyright.
Theme: