COLORS by Life Framer 2019
The award is made up of 12 monthly calls for entries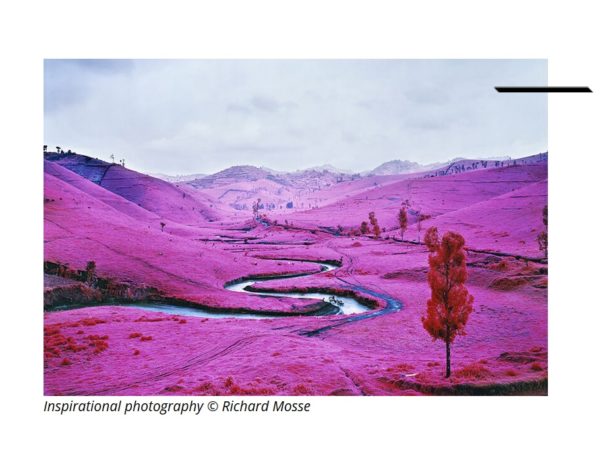 Life is a stream of color. Red, blue, yellow, and a billion pigments in between! We are looking for color-inspired photographs…literally and figuratively. A scene, a detail, a narrative or mood. A single tone or a technicolor daydream.
Urban street scenes, portraits, travel adventures, landscapes, editorial, conceptual, still life… Color our lives.
The award is made up of 12 monthly calls for entries – each judged by an industry leader with a wealth of experience and expertise. You can use your entry to submit to one or more of the open themes.
Judge: Richard Mosse has developed a body of work that is both unabashedly aesthetic whilst simultaneously fraught with political and ethical implications. Throughout his work, Mosse subverts weaponized photographic technologies, using them to confront the viewer and refresh documentary forms. His latest work, Incoming, was made in response to the mass migration crisis unfolding across Europe, the Middle East and North Africa. Mosse has won both the Deutsche Börse Photography Prize and the Prix Pictet and has represented Ireland at the Venice Biennale.
Prizes:
On top of the cash prizes, exposure and international exhibitions, all entrants can create a personal, public profile (we feature some in The Collection), and get published in the Journal.
Eligibility:
The Life Framer Photography Award, encompassing both the monthly themed competitions and the yearly Series Award ('Award') is open to both amateur and professional photographers ('Entrants') aged 18 years and over (or of the age of majority in jurisdictions in their respective country), and from all over the world.
Copyrights & Usage Rights:
Life Framer respects the rights of Entrants and does not claim copyright for the photographs submitted to the Award. Entrants retain full copyright in submitted photographs.
In addition, the moral rights of Entrants are respected. Whenever their work is published by Life Framer (and partners) they will be credited. Failure to publish a credit due to error or oversight shall not be deemed a breach of this condition. Life Framer will seek to correct any errors or oversights when notified.
Theme: