Comedy Wildlife Photography Awards 2017
Have fun, good luck, and keep shooting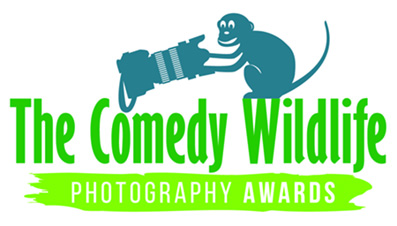 WE ARE BACK and WE ARE OPEN FOR ENTRIES!
The last two years have seen some fantastic entries, and we want to see even more animals represented than before. Go out and photograph, wherever you are ... a squirrel could win the competition... we want to raise awareness of conservation of all animals all over the world, so wherever you are, take pictures of those wilder things!
Prizes:
If you win one of the categories, you can say that you are 'Award Winning', I know and if that isn't enough, you will also receive a brilliant trophy for your category made by men and women with disabilities at the WonderWorkshop in Dar es Salaam.
Your prize will be a one week photographer led safari in Kenya with Alex Walker's Serian (the prize is to be used in one of our Masai Mara based camps in Kenya). All expenses paid, you will be flown out by Kenya Airways with your friend / partner / spouse / etc. Yes it's a safari for two and with two return flights from Europe.
Eligibility:
Anyone can enter this competition as long as the law in their country of residence allows them to do so and neither they nor any member of their immediate families are employed by the sponsors, or us or are professionally involved in any way with the organisation or administration of the competition. By entering the competition, you confirm that you are eligible to do so and to claim the prize.
Copyrights & Usage Rights:
You must be the copyright owner, must have obtained all (if any) permissions needed to take the picture (including, for example, from the owner of the premises where it was taken.
Theme: