Comedy Wildlife Photography Awards 2021
Comedy Wildlife Photography Awards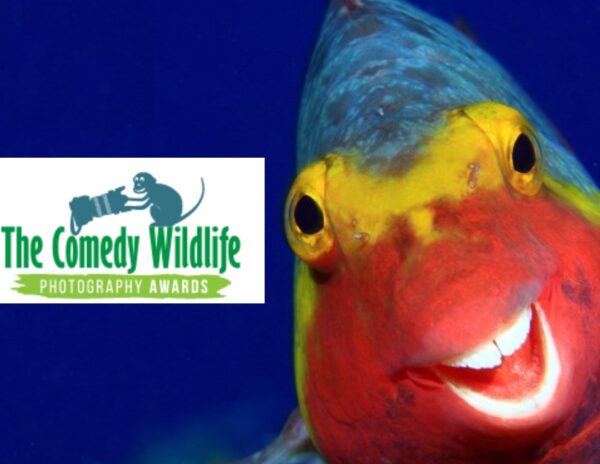 It's a Brand New Year for us all to celebrate new beginnings! Yup, let's be honest last year was pretty crappy. Locked down, pandemic and lack of work for many of us. But somehow we made it, there is a vaccine and hope is starting to dribble out, rather like my spaniel at supper time.
At Comedy Wildlife we are also starting new and fresh things; the most important of which is our new Conservation Strategy. Ok, I know there are those amongst you who would look at us, our website and our general demeanour and think that we may not actually know what those words mean, but.... yes, a grown up told us. So, we have a new strategy. We have loved our partnership with the Born Free Foundation and they have been awesome people to work with and we have been so chuffed to be able to support them over the years. But like all things, we are evolving. (Except perhaps Tom, who is stuck in a pre-Neanderthal era somewhere.)
We are now going to be supporting One Species A Year. We will find a small, grass roots organisation who is doing their best to help protect the environment and the wildlife and we are going to try and give them as big a global push as we can. So you, my friend, pay attention as I would like to introduce you to the Gunung Palung Orang-utan Conservation Program, yes, we are supporting Orang-utans this year. If you want to know how to pronounce orang-utan then go to our social media and have a listen there. It's not as you would expect!
Prizes:
Category winners
If you win one of the categories, you can say that you are an 'Award Winning Photographer', I know and if that isn't enough, you will receive a beautiful certificate.
Overall winner
So now then, onto the Overall Winner – the 2021 Comedy Wildlife Photographer of the Year. Oh yes, it's a massive title and your image(s) will be flying around the world, dazzling millions of people (seriously!).
Eligibility:
Anyone can enter this competition as long as the law in their country of residence allows them to do so and neither they nor any member of their immediate families are employed by the sponsors, or us or are professionally involved in any way with the organisation or administration of the competition.
Copyrights & Usage Rights:
By entering the competition, you agree that we and our sponsors and conservation partner, may (but do not have to) reproduce and publish the image(s) for all purposes/in all media related to the promotion of the competition including, but not limited to: at the Awards event, in a book(s) websites, social media, magazine and newspaper articles, exhibitions, brochures, calendars, cards, stickers and flyers.
Theme: