CQ46 International Call for Entries
Creative Quarterly - Tough Show to Get Into - High Risk, High Rewards
Deadline: 28 October 2016
Entry fee: Professionals $30 per single entry, $55 per series for commissioned work; $20/$45 for unpublished work. For recent graduates, $15/$45 and for current undergraduate and graduate students, $10/$20.
Submit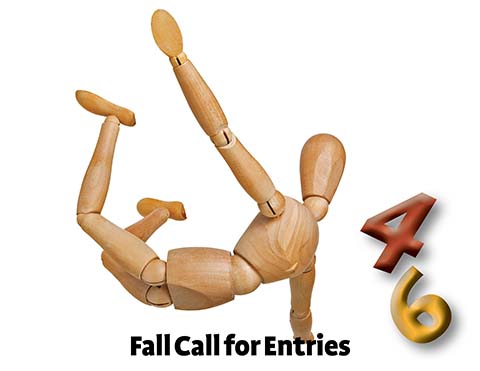 Only the best work gets past our Creative Quarterly judges. Judged by an editorial staff of award-winning graphic designers, a former judge for Communication Arts photography annual and represented in The Graphic Eye: Photographs by Graphic Designers from around the Globe, a judge for Print Regional Design Annual and regional and national advertising and design competitions. We're quickly becoming a tour de force in art and design competitions. Professional, amateur or undergraduate or graduate student. Published or unpublished work is accepted. Low entry fees for professionals, recent grads and current students. Winners published in print and online.
Prizes:
Winners featured in Issue 46 distributed to select newsstands worldwide including galleries, bookstores and colleges. Winners and runner-ups featured online. All winners receive printed certificates and are eligible for our 100 Best 2016 judged by an outside jury panel in January 2017.
Eligibility:
Open to all photographers at all levels in all countries
Copyrights & Usage Rights:
Copyright remains the property of the photographer at all times but each entrant grants to the Promoter a non-exclusive, sub-licensable perpetual, royalty-free, world-wide license to use, reproduce, publish, distribute and display any Winner or Runner-up as part of this competition in any media now known or hereafter invented.
Theme: