CURE Photo Contest
Share with the world, through photographs
Deadline: 31 December 2020
Entry fee: Free
Submit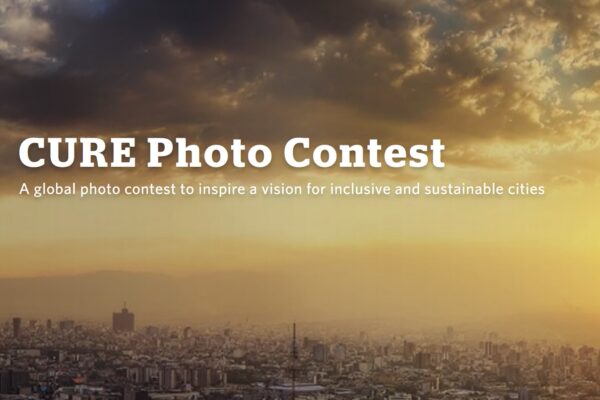 Share with the world, through photographs, what inclusive and sustainable cities mean to you.
The Collaborative for Urban Resilience and Effectiveness (CURE) invites you to join us in raising our sight towards an inclusive and sustainable future for our world's cities through the following themes:
Youth Leadership, Sustainable Cities, Equity & Social Justice
The world continues to urbanize at an astonishing pace. When the UN Sustainable Development Goals (SDGs) were adopted by world leaders in 2015, half the world's population lived in cities, a 5-fold increase over the prior 100 years. Estimates now suggest that 70% of the world's population will live in cities in 2050.
Though history reveals that urbanization has always been an accelerator of growth and development, it also poses profound challenges. As the World Bank notes, "… recent examples show how economic crises, health epidemics, and uncontrolled urbanization can also affect the ability of a city to sustain growth and provide services for its citizens – underscoring the need for a new approach to resilient urban development." Indeed, UN SDG11 focuses on "Making cities and human settlements inclusive, safe, resilient and sustainable."
COVID-19 is offering the world a particularly stark reminder that a focus on long-term resilience is crucial for citizens, communities, corporations, cities and countries. The crisis has laid bare the urgent need for greater multilateralism, inclusion and collaboration from which globally-informed and locally-relevant actions may surface.
Youth are vital in the journey towards inclusive and sustainable cities and communities. They have a unique ability to catalyze community-wide action. By increasing awareness of the complex challenges facing cities and inspiring them to participate in the creation of equitable, diverse, and inclusive cities and communities, we will all make progress towards a more just, prosperous and thriving world.
Prizes:
Prizes for the winning entries are as follows:
- First Prize: USD $500
- Second Prize: USD $300
- Third Prize: USD $150
All winners will also get a brief personality feature to be published on CURE website and social media channels.
A People's Choice Award will be selected based on the number of likes and retweets on our Twitter account.
Eligibility:
Anyone!
Copyrights & Usage Rights:
By entering, you retain copyright and remain the owner of your images and may also continue to use them in any manner you choose. You agree that the images you submit may be used in printed publications of CURE, its social media platforms, its websites, or in any other media, and may be copied and displayed in any country, provided that you are afforded appropriate attribution as the photographer.
Ownership and Use of Submitted Photos
Participants of the photo contest are still considered as the owners of their content. However, CURE may publish the submitted materials, with appropriate credit, in any communication collaterals produced by the organization. Publication of the submitted content is at CURE's sole discretion. The organization shall also be allowed to make changes or additions to the content.
Theme: