Dallas Center for Photography: Color Play Photo Competition
Show how you utilize color in a powerful way.
Deadline: 25 August 2022
Entry fee: $35 initial entry fee allows you to submit 1-3 images. Up to 7 additional images can be submitted for $5 per image. If you are under 18 years old, you can enter up to 10 images for $5. Contact us for your promo code.
Submit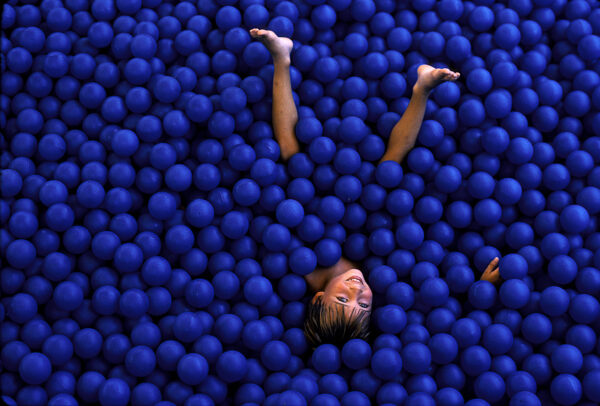 Color in a photo has its own personality. Choosing the placement and quality of those colors gives the image character and energy. Whether it's vibrant hues or subtle pastels, the use of color can help tell your story through photography. We invite photographers of all ages and skill levels to submit to DCP's Color Play call for entry. Show how you utilize color in a powerful way to create emotion, tell a story, and add depth to your photographs.
Images can be abstract, playful, or still life, but all must feature color as a defining characteristic of the frame. Photoshop and other manipulation is allowed but keep it in the background. Let the voice of the photo be the loudest thing in the image, manipulation should play a supporting role.
Selections will be presented in an exhibition in the DCP Gallery in October 2022. Prizes will be awarded to first, second, and third places in the general category. For the youth category, first and second place winners will receive prizes.
JUROR
Peter Poulides is the founder and executive director of DCP. Photography and Peter discovered each other when he was 13, having just moved to Athens, Greece. When his high school teachers wondered why he wasn't in class, they knew to check the darkroom.
After college his dream of being a travel photographer came into focus with his first assignment for Travel & Leisure magazine. That led to over a decade of assignments for national and regional travel and business publications, newspapers and corporations. His client list included: Smithsonian Magazine, Food and Wine, American Airlines, Forbes, Fortune, Business Week, New York Times, Exxon, Frito Lay and Texaco.
Like most photographers, Peter is attracted to color, form, and especially the geometry and whimsy in everyday objects and situations. This love of color shows up frequently in his own work and he looks forward to finding the strength of color in photos submitted for this exhibition.
Prizes:
ADULT CATEGORY
First place: $375
Second place: $250
Third place: $175
YOUTH CATEGORY
First place: $125 plus 30-minute portfolio review with the juror
Second place: $75
Eligibility:
Everyone of all ages, from amateur and professional, is eligible to participate in this juried competition. We have a general category and a youth category.
Copyrights & Usage Rights:
Each photographer retains copyright to their submitted images. Photographers whose submissions are chosen for the exhibition grant Dallas Center for Photography (DCP) the non-exclusive right to display the images on DCP's website and social media platforms as well as to promote DCP's exhibitions, programs, and in promotional and fundraising materials. Photographer grants DCP the non-exclusive right to reproduce any photo(s) chosen for the exhibition in a printed catalog in book form that will be available for sale through an online publisher. All proceeds from the book will benefit DCP's educational programming. The choice of whether to publish an exhibition catalog is in the sole discretion of DCP. Application and payment to this competition will constitute an agreement to all these terms and conditions. Artists grant the use of their image(s) as stated without further contact from DCP.
Theme: