Docu Magazine: Open call for documentary photographers 2020
SUBMITTING A PROJECT IS 100% FREE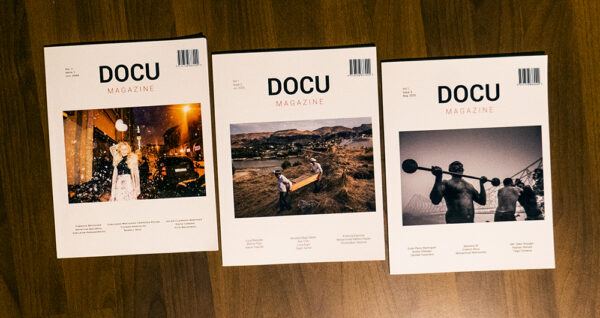 Open Call for Documentary Photography Projects.
Docu Magazine publishes high quality long-term documentary photography projects. Typically these projects are getting lost in the flood of digital images. In the online world, what happened 2 weeks ago is now ancient history. But with print it's different.
Publishing a high quality print magazine is our mission number one. We have found out that there's quite a few exceptionally creative photographers working with extremely interesting documentary photography projects, all around the world. These projects are getting lost online, and our mission is to give them a place offline where they can be touched, smelled and looked at.
SUBMITTING A PROJECT IS 100% FREE, however if your project is selected, the photographer pays a fee.
Prizes:
Project is published in Docu Magazine (printed magazine + Docu Magazine's Instagram).
Eligibility:
See info at website
Copyrights & Usage Rights:
No image will be published without the photographers name. No image will be sold to a third party entity. The photographer owns the copyrights to their images. TERMS & CONDITIONS TEXT IS ON THE WEBSITE.
Theme: