Dodho Magazine | Call for Entries 03
To the right people on the right place at the right time
Deadline: 31 December 2016
Entry fee: Cover Mode 10€ / Magazine Mode 30€
Submit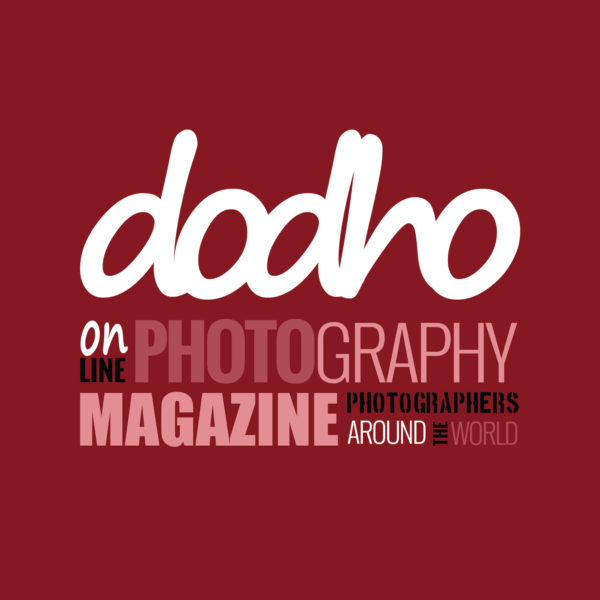 We invite you to participate in the selection of the 5 photographers who will be presented at the upcoming print issue of Dodho Magazine. If you believe that your work deserves a wider audience, this is your chance so that your photos are seen and valued by the best in the photography industry worldwide.
An international judging panel composed of directors of The Little Black Gallery (UK), Medium Festival of Photography (USA), Red Stamp Art Gallery (Holland), Catherine Edelman Gallery (USA), Head On Photo Festival (Australia) Erdmann Contemporary Gallery ( South Africa), Kuala Lumpur International Photoawards (Malaysia), Opiom Gallery (France), Moscow International Foto Awards (Russia), the Canadian technology entrepreneur and photographer, Lisa Bettany (Canada) and the management team of Dodho Magazine will select the works and photographers to be presented in this new edition. We accept all genres, always and exclusively in the field of photography.
Prizes:
YOUR WORK WILL BE PRESENTED WORLDWIDE EXCLUSIVELY TO PROFESSIONALS IN THE PHOTOGRAPHY INDUSTRY
The print edition of Dodho Magazine is the only publication with exclusive professional character and genuine spirit of promotion. Our edition is distributed free of charge and exclusively to most professionals and experts of the photography industry worldwide, including the most important galleries, festivals, agencies and publishers.
The purpose of Dodho Magazine is to disseminate and promote the work of emerging and established photographers from around the world. Our vocation is the constant search for photographers and works with potential deserving a global promotion.
ALL YOU NEED IS TO REACH THE RIGHT PEOPLE AT THE RIGHT PLACE AT THE RIGHT TIME TO HAVE YOUR CAREER TAKE OFF PERMANENTLY. WORKING WITH THE BEST IN THE BUSINESS, WILL OPEN DOORS TO THE INCREDIBLE OPPORTUNITIES YOUR WORK DESERVES.
RIGHT PEOPLE: LEADING EXPERTS FROM THE PHOTOGRAPHIC INDUSTRY WORLDWIDE.
To achieve this, we launched a magazine that is distributed for free around the globe, exclusively for professionals in the photographic industry, This way we ensure that no interesting person stops receiving our offer.
RIGHT PLACE: THROUGH THE HAND OF DODHO MAGAZINE
You arrive at the hands of these professionals through a publication that already has the prestige and acceptance of the industry. A magazine perfectly edited with care to the last detail.
RIGHT TIME: YOUR PERSONAL BIG BANG
The right time is always now, but do not put off your dreams and goals, your time is here and now. Go for it! You have nothing to lose and everything to gain.
Eligibility:
Can present their portfolios and images all professional and amateur photographers from any part of the world.
Copyrights & Usage Rights:
All copyrights belong to authors of published photographs.
Dodho Magazine is promoting photographers and photography on many platforms, websites, social media networks. Dodho magazine use photographs published in the magazine only to promote their authors. All photographers must send an authorization and consent duly signed for publication.
Theme: