Dreamlike Landscapes by Blank Wall Gallery
AllLong exposure Landscapes are welcome to take part in the contest
Deadline: 14 January 2016
Entry fee: From €12
Submit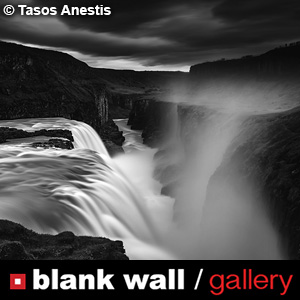 Dreamlike Landscapes
Calling for submissions
Deadline: Thursday January 14, 2016
Long exposure photography can give a surreal effect to the objects photographed.
There is a deliberate intent to create this effect on any moving object. Photographers who mainly shoot long exposure photographs, have the wish to present the world around them covered in a veil of mystery. They try to visualize the invisible and reveal to the viewers what can be seen only with the mind's eye. All kinds of Long exposure Landscapes are welcome to take part in the contest.
Choices Announced: Saturday January 16, 2016
Exhibition: Saturday February 6 – Friday February 19, 2016
Prizes:
20 photographs will be selected for an exhibition that will take place at the "Blank Wall Gallery" space.
All photographs chosen for the photography exhibition at Blank Wall Gallery will be printed on Hahnemühle Photo paper 260 gsm and will be framed free of charge.
Eligibility:
All photographers, amateurs and professionals who are over 18, are eligible to participate to the contest.
Copyrights & Usage Rights:
All photographers will receive a list containing the names of the artists that have been chosen for the exhibition.
The photographers chosen for the exhibition agree to supply a high-resolution file in any format they wish, suitable for printing upon request.
In case there is interest expressed for any of the works, Blank Wall Gallery will bring the collector and the artist in touch.
We do not take any commission from the artists' sales.
Artists grant Blank Wall Gallery the right to use their images to promote the exhibition, for display on Blank Wall Gallery webpage and for inclusion in an exhibit catalog.
The Artists declare that they are the owners of the Works that will be exhibited and they have their copyrights.
Any photograph used by Blank Wall Gallery will have a photographer's credit.
The royalties of the Works are not bestowed to Blank Wall Gallery at any time. The copyright of the Works remains in the creators and in them alone.
The copyright of the Works during and after the exhibition remains with the Artist.
Blank Wall Gallery does not have the right to make use of or bestow the high definition files or the prints of the Works that will be used for the realization of the exhibition.
Neither Blank Wall Gallery nor their associates, affiliates or partners assume any responsibility for photos submitted in violation of copyright regulations.
Theme: