Earth.Org Global Wildlife & Natural World Competition 2023
"Overall Best Environmental Photo" will be awarded with USD$1,000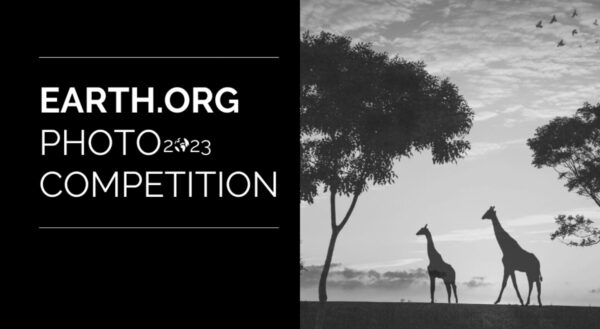 Our Nature and Wildlife Photo Competition 2023 is now open for submissions, where you will have opportunity showcase your work to the world, and win one of four prizes worth USD$2,000.
As the saying goes: "a picture is worth a thousand words." We at Earth.Org strongly believes that photography and imagery has the power to inspire, educate and galvanise action into protecting and preserving our home and planet.
Our Global Wildlife & Natural World Photography Competition 2022 saw more than 500 talented photographers from over 60 countries submit their work, all of whom share a passion for the environment, uncovering our planet's natural beauty while highlighting our changing planet and the impacts of human activities.
Sujan Sarka from India was awarded both Overall Best Environment Photo and best in the Wildlife in Peril category; Md. Mudassir Hossain from Bangladesh took the top prize in Human Impacts on the Environment; while Lorenzo Mittiga from Italy won best in the inaugural Climate Action category. Chin's stunning works were also converted into impact NFTs in a collaboration with Earth.Org, in which proceeds help us continue to deliver our free data-journalism, as well support our ecosystem of changemakers.
Prizes:
The Winner of the Earth.Org "Overall Best Environmental Photo" 2022 will be awarded with USD$1,000.
The Winners of the three sub-categories Earth.Org "Wildlife in Peril" 2023, Earth.Org "Human Impacts on the Environment" 2023, and "Climate Action" 2023 will be awarded with USD$250 each.
All Winners will be invited to take over the Earth.Org Instagram for a week each.
All Winners will be interviewed for Articles on Earth.Org and given the chance to showcase their work on our website or in our articles.
Eligibility:
We invite explorers, adventure travellers, professional photographers and photographers working on the front line of wildlife conservation across the world
Copyrights & Usage Rights:
By submitting your photographs you are giving permission for EO to share them on EO social media channels, and use them to promote and inform readers about the competition. If we use a photograph the participant will be tagged, and credited appropriately.
Theme: