Embracing our differences: 2022 Exhibit
A total of $3,000 (US) will be presented in the form of three separate
Deadline: 6 October 2021
Entry fee: Free
Submit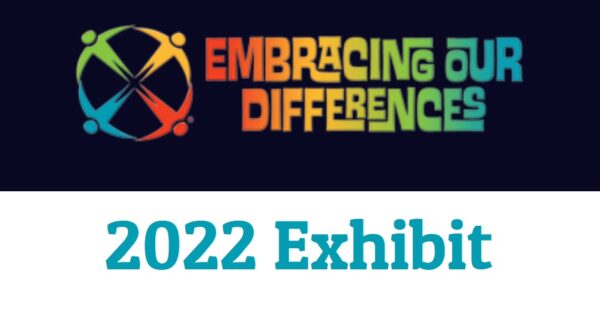 Artists possess a powerful tool to evoke social change. Without uttering a single word, they can enlighten, educate and affect change around the world. Embracing Our Differences invites you to participate in creating a society where diversity is embraced and individuality is celebrated.
Become a part of this change by submitting your original art to Embracing Our Differences and its annual international outdoor juried art exhibit.
Featuring 50 billboard-size images, each work of art is created by local, national and international artists reflecting their interpretation of our theme "enriching lives through diversity and inclusion."
The 2022 exhibit will be on display January 15 through April 10, 2022 at Bayfront Park in downtown Sarasota, Florida. Since 2004, the exhibit has hosted over 3.55 million visitors, in addition to 436,000 students via our education programs, for a very unique opportunity to experience the importance of diversity and inclusion in our lives.
Prizes:
A total of $3,000 (US) will be presented in the form of three separate awards - $1,000 each for "Best-in-Show Adult;" "Best-in-Show Student;" and "People's Choice." The "People's Choice" award will be determined by visitors to the exhibit.
Eligibility:
Artists, professionals, amateurs, students – everyone can participate. National and international submissions are encouraged. There is no submission or entry fee and there is no limit on the number of submissions.
Copyrights & Usage Rights:
By your submission, you acknowledge that your creation is an original concept and creation, is not a copy or reproduction of the art of another and does not violate the United States Copyright Act of 1986, as amended, and any similar law in your home country. You further acknowledge that by submitting your work of art you irrevocably grant to Embracing Our Differences and its related organizations, affiliates and assigns, in its sole and absolute discretion, without restriction or limitation, a non-exclusive, worldwide, royalty free, perpetual, irrevocable license to use, publish, modify, adapt, translate, create derivative works, distribute and display your work and personal information, including your name, grade (if a student) and city/state/country of residence, for exhibits, displays, catalogs, posters, advertising, educational, merchandising/promotional materials and other purposes throughout the world via any media now known or hereinafter devised.
Theme: