Emergence International Photography Exhibition
Special one off Exhibition
Deadline: 21 January 2020
Entry fee: £20
Submit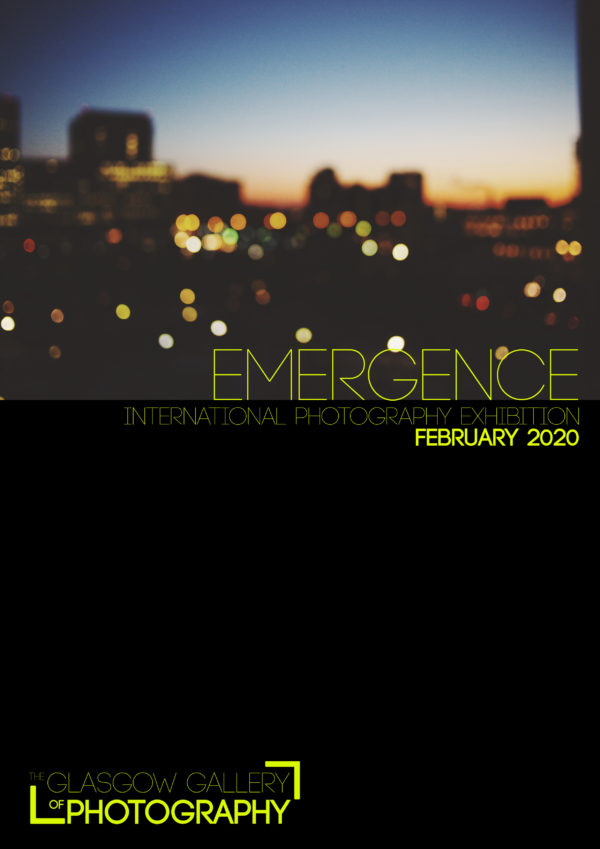 Emergence is a special one-off mini exhibition taking place in the Glasgow Gallery of photography over 5 days.
We want you to send us your favourite shots that you have taken. An Image that means something to you or is a particular favourite of yours.
How to I enter?
Email 1 to 5 images depicting the theme to
glasgowgalleryofphotography@gmail.com or Via Wetransfer
Send us Hi res 300ppi JPEGS ONLY and name them yourname1.jpg etc.
Send your name and country of origin and the title of the exhibition you are entering (i.e. Emergence)
ENTRY IS FREE!
ONLY CHOSEN PHOTOGRAPHERS PAY A PARTICIPATION FEE OF £20.00
what do I get for my £20.00?
Your work will be printed to a high standard and hanged in the Glasgow Gallery of Photography for 5 days, your work will also be featured permanently on our website.
If your images are chosen by our curators you will be contacted by email, you will need to pay the £20 fee via our website and we do the rest.
WE DO NOT MAKE ANY COMMERCIAL PROFIT FROM YOUR IMAGES.
Closing Date: January 21st 2020
the rights to the photographs stay with the photographers at all times,
frames will remain the property of ggop and cannot be sent to the photographers afterwards.