EPSON International Pano Awards 2020
The world's largest contest for panoramic photography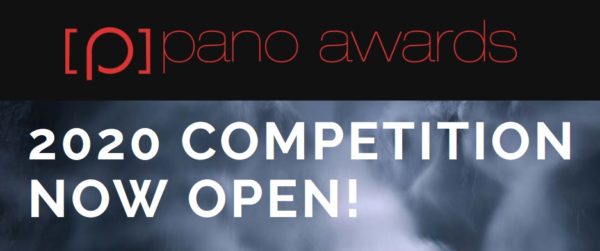 The 11th EPSON International Pano Awards is dedicated to the craft and art of panoramic photography, and is the world's largest competition devoted to the genre.
Each year the top performing photographers are showcased in over 100 publications worldwide – and this year the prize pool value is a whopping US$40,000 – including $10,000 cash!
With a bit more time on our hands to edit images at the moment, we can't wait to see what you've got. Remember there's no age limit on when entries were created, so find the gold in those hard drives and give everyone something to smile about!
We thank you for your invaluable support and best of luck in this year's competition!
Prizes:
US$40,000 prize pool, including $10,000 cash!
Prizes include an Epson SureColor P5070 printer, an Epson SureColor P7070 printer,
an Epson EB-1776W ultra-slim projector and a Nikon D850 camera.
Eligibility:
Panoramic photography
Copyrights & Usage Rights:
Entrants retain copyright in each entry.
Our sponsors, including Epson do NOT assume rights of use for commercial purposes. Images are used for display of winning and highest scoring images in relation to the competition only.
All entrants understand that any image submitted to the competition and subsequently shortlisted or awarded may be used by The EPSON International Pano Awards, and its Event Partners, for marketing and promotional purposes of the event only. You hereby grant The EPSON International Pano Awards a non-exclusive, irrevocable license in each Entry throughout the world in all media for any use in connection with the Competition, including, but not limited to:
-judging the Competition during the year of entry
-displaying at public exhibitions showing The EPSON International Pano Awards and organized by The EPSON International Pano Awards in perpetuity
-inclusion within the Website and/or an Awards catalogue in perpetuity
-inclusion within any materials promoting of the Competition and / or any exhibition organized by The EPSON International Pano Awards or its Event Partners, in the promotion of The EPSON International Pano Awards in perpetuity
-sub-licensing the Entries to the press for reproduction in connection with the Competition and any exhibition for a period of 5 years
-allowing viewers of the Website to view images on a computer screen, PDA or mobile telephone, in perpetuity
Theme:
Urban Underwater Travel Street Seascapes Panoramic Other Nature Multi-categories Landscape Film Fine Art Environmental Digital Art Cityscapes Black and White Architecture Abstract Aerial