Escape – take part in a photography exhibition in Berlin!
Take part in a photography exhibition in Berlin!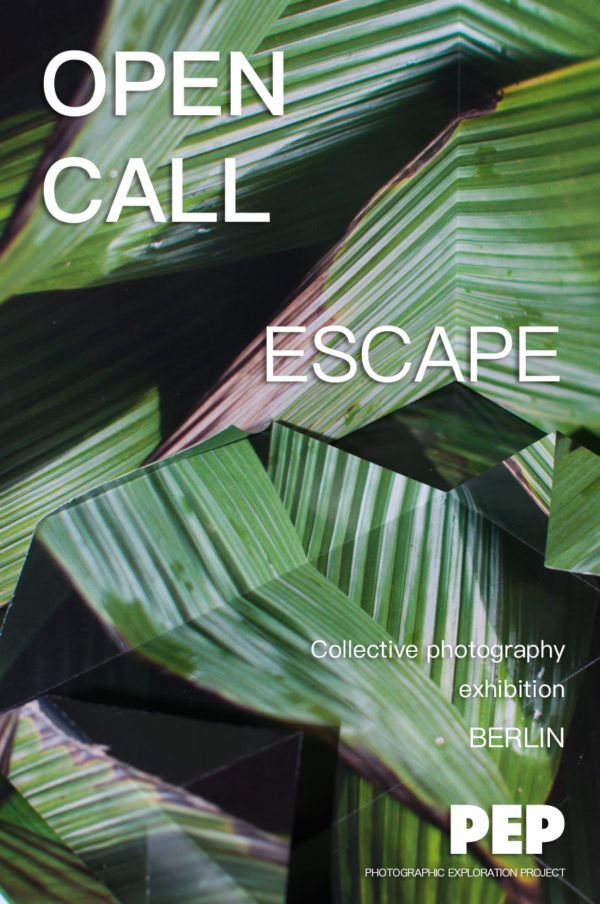 The selected artists will take part in a collective exhibition at the gallery "Tête" in Berlin in September 2020.
Theme: ESCAPE
For this new exhibition, we invite artists to show how their photographic practice can be used as a way to escape from certain realities. The various limitations we face in everyday life, whether related to a particular situation or to how society is structured, often lead us to look for ways of overcoming them. While some of us seek refuge in remote places or in nature, others are exploring means that allow a certain distortion of reality and the creation of a parallel, dreamlike universe. The motivations behind this search for evasion are numerous and different for everyone: escaping from our mundane way of seeing, from the daily routine, from the city, getting away from one's thoughts, from certain circumstances, longing for spirituality, and many more.
Is escapism a synonym of dreaming? Can the photographic medium, which by essence reproduces the present, become a tool to get away from it? Can it provide a means of breaking away from the past? From your memories? Or from your own feelings?
All approaches to the topic are welcome, we are looking forward to seeing your works!
© image by Maria Makridis
Prizes:
Exhibition opportunity
Publication in the exhibition catalogue
Online exposure
Eligibility:
The competition is open to any living photographer, 18 years of age or older, from any country.
Copyrights & Usage Rights:
All images and texts provided by artists and presented on PEP's website and social media channels are protected by copyright and remain property of their author. By entering this competition, you allow PEP to use your artwork (images and related text) in its online communication and printed material. PEP has the right to use the submitted artworks on its website and on any other form of communication (including social media, magazines, platforms for art opportunities and events...) to promote the photographers' works and PEP's past, current and future exhibitions and open calls. The artists' names will always be mentioned next to their respective images.
​You represent and warrant that your entry is an original work of authorship, and does not violate any third party's proprietary or intellectual property rights. If your entry infringes upon the intellectual property right of another, you will be disqualified. If the content of your entry is claimed to constitute infringement of any proprietary or intellectual proprietary rights of any third party, you shall, at your sole expense, defend or settle against such claims.
Theme: