European Photography Awards 2023
An Award for Avid Shutterbugs and Their Photographic Intuition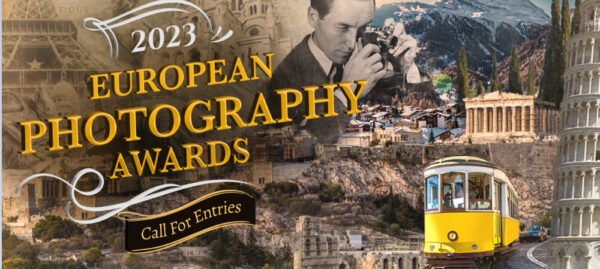 The European Photography Awards welcome photographers from worldwide nations ready to hone their photography skills and their extraordinary takes on diversity, whilst portraying the majestic cultures passed down for generations.
Recognising exquisite and artistic content, the awards honours vast arrays of genres in the photographic medium, extending the reaches of your talents all across the globe. No matter your status in the industry, your visualisations of the world and all it encases are what the awards celebrates. Unearth limitless possibilities while embarking on an outlandish voyage across the vast continent pieced together by countless diverse countries, where they combine to form a grandeur landmass.
Similarly, your memories are fabricated through different pieces, as you forge your personal collection of reminiscence. With each photograph you capture, your bonds with your memory strengthens, until you ultimately link them to create a future vision of collective remembrance, and that is the direction the awards plans on acknowledging.
Prizes:
Photographer of the Year (Professional Category) will receive $3,000 in cash prize.
Photographer of the Year (Amateur Category) will receive $2,000 in cash prize.
12 Category Winners of the Year (Professional and Amateur Categories) will receive $100 in cash prize each.
All Photographer of the Year, Category Winners of the Year, Platinum & Gold winners will receive an e-certificate.
Top tier (Platinum and Gold) winners will be featured on European Photography Awards site's Gallery, where professionals can view your work.
Professionally designed logos for use on websites, in email signatures, etc.
The winning entries from the European Photographer of the Year, Platinum & Gold winners will be publicised on the European Photography Awards' online gallery and any published European Photography Awards materials.
Eligibility:
Professional Photographers, Amateur Photographers, Student Photographers, Agencies, Designers, In-House Marketing, Business Owners, Anyone aged 18, and above residing anywhere in the world.
Copyrights & Usage Rights:
Request access to your personal information (commonly known as a "data subject access request"). This enables you to receive a copy of your personal information and to check we are lawfully processing it.
Theme:
Architecture Black and White Cityscapes Conceptual Culture Documentary Digital Art Environmental Fashion Wildlife Fine Art Urban Underwater Street Sports Photojournalism Self-Portrait Photomanipulation Abstract Landscape Macro/Micro Nature Nudes Open Theme People Portrait Panoramic Other