Eversure Photographer of the Year 2020
£250 and exclusive digital badge for the Winner
Deadline: 30 March 2020
Entry fee: Free
Submit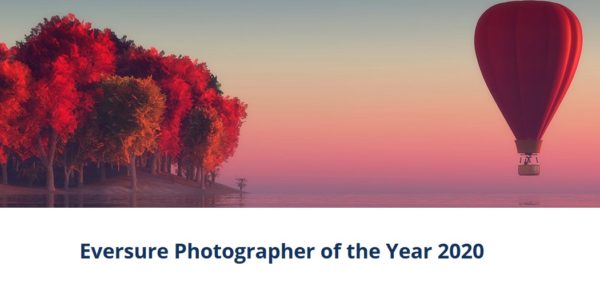 We're interested in finding out some hidden UK gems of the photography world. If you're a photographer, no matter what your skill level is, we want to hear from you. Whether you're an amateur enthusiast or seasoned professional, we're encouraging anyone who is passionate about photography to enter.
The winner will receive £250 plus the coveted Eversure Photographer of the Year trophy and exclusive digital badge to display on your blog or website. Your very own professional page on Eversure's website and a link to your work.
We will also be offering out highly commended awards, the recipients of which will receive exclusive digital badge awards too.
The theme this year is: "My Great Britain". We want to see photos that define what Britain is to you. This can be a natural, uninterrupted landscape or an urban wide angle, or even a family portrait. as long as the photo showcases the little island we call home and was taken in the last 12 months , you can enter it.
Prizes:
£250 and exclusive digital badge for the Winner
Digital Badges for Highly Commended
Eligibility:
Over 18 and UK residents only
Copyrights & Usage Rights:
Entrants will retain copyright of their imagery at all times and will always be credited alongside their picture.
By providing us with your photos, you agree for Eversure to use them for marketing and publicity purposes and to display them in any format Eversure chooses.
Theme: