Feature Shoot Emerging Photography Awards 2019
$3000 cash prize
Deadline: 13 November 2019
Entry fee: US$35 for a series of up to 5 images.
Submit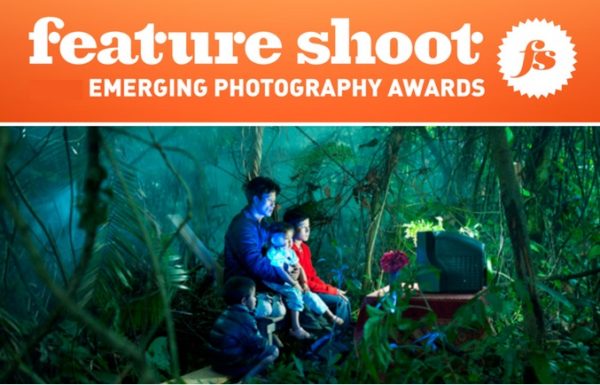 Our international photography competition for up-and-coming image makers is back! This year we will be awarding 30 impressive photographers with an exhibition at the world-renowned Aperture Gallery in Chelsea, New York City. Additionally, a significant cash prize is up for grabs as well as global exposure opportunities.
We accept entries from photographers of all ages and backgrounds working across all genres including (but not limited to): fine art, landscape, documentary, portraits, fashion and still life.
Prizes:
SELECTED PHOTOGRAPHERS WILL RECEIVE ONE OR MORE OF THE FOLLOWING:
$3000 cash prize
One photographer will be selected by Alison Zavos, Feature Shoot Founder, to receive the Grand Cash Prize of US$3000 to pursue their photography projects.
Group exhibition at Aperture Gallery, NYC
30 photographers selected by the judges (below) will have their work exhibited at a special one night exhibition at the internationally-renowned Aperture Gallery in New York City in January 2020.
Feature Shoot Instagram Takeovers
One photographer each week until the closing date for entries will be selected to 'takeover' the Feature Shoot Instagram with 3 images from their submission (reaching 227K+ followers).
People's Choice Awards
Soon after you enter, submissions will be featured here on our website and be up for a People's Choice Award. Entrants are encouraged to share their post on the blog and every 2 weeks we will award the entry with the most "hearts" a year's Print + Archive + Digital Edition subscription to Aperture Magazine.
Winning Announcement
Announcement of all winners will be posted on Feature Shoot and through our social channels and newsletter (reaching a combined audience of more than 500,000 photography enthusiasts).
Eligibility:
All photographers not currently represented by a gallery or photographers' agent are invited to apply.
Copyrights & Usage Rights:
Copyright ownership in the Submissions remains vested entirely with the Entrants/Author. The Sponsor Entity will make best endeavours to credit the Entrant's Submission but is not liable for any inadvertent failure to do so or due to the neglect or fault of third parties. The Entrant is encouraged to notify the Sponsor Entity of any omission of their credit and the Sponsor Entity shall take reasonable steps to seek to rectify the omission but is not liable if a third party responsible and with control of publication declines or neglects to rectify the omission despite such reasonable steps taken by the Sponsor Entity.
Theme: