Feature Shoot Emerging Photography Awards 2018
Prizes include: $5000
Deadline: 1 October 2018
Entry fee: $40 for a series of up to 5 images
Submit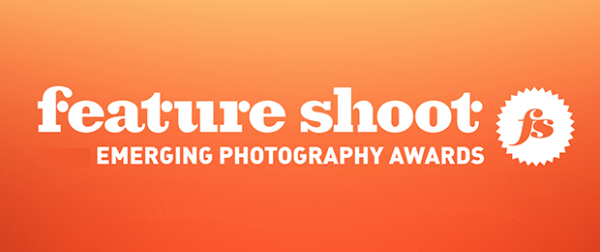 The Feature Shoot Emerging Photography Awards is an international photography competition for up-and-coming image makers who are ready to kickstart their careers. Selected photographers will be provided with the resources they need to get their career off to a strong start including 3 international group exhibitions, $$$, and incredible exposure opportunities.
All photographers not currently represented by a gallery or photographers' agent are welcome to apply. We accept entries from photographers of all ages and background working across all genres including but not limited to: fine art, landscape, documentary, portraits, food and still life.
We can't wait to see your best work!
Prizes:
Prizes include: $5000
-One photographer will be selected by Alison Zavos, Feature Shoot Founder and Editor, to receive the cash prize to pursue their photography projects
Group exhibition at United Photo Industries gallery in Dumbo, Brooklyn
-2-3 photographers selected by Laura Roumanos, Executive Producer & Co-Founder United Photo Industries and Photoville.*
Group exhibition at Head On Photo Festival in Sydney, Australia
-3-5 photographers selected by Moshe Rosenzveig, Founder and Director of the Head On Photo Festival.*
Group exhibition at FORMAT Festival in the UK
-3-5 photographers selected by Louise Clements, Artistic Director QUAD and Director of FORMAT International Photography Festival.*
Feature Shoot Instagram Takeovers
-1 photographer per week will be selected by Alison Zavos, Founder of Feature Shoot, to 'takeover' the Feature Shoot Instagram with 3 images from their submission (reaching 195K+ followers).
Eligibility:
This Contest is open to Entrants who are at least 18 years of age.
Copyrights & Usage Rights:
-
Theme: