Felix Schoeller Photo Award 2021
German Peace Prize for Photography: €10,000
Deadline: 31 May 2021
Entry fee: Free
Submit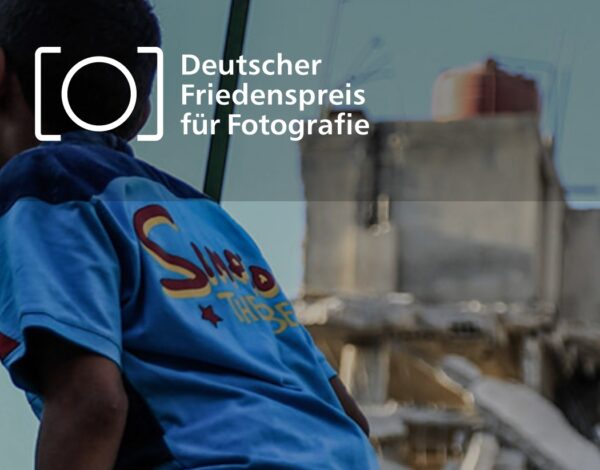 The Felix Schoeller Photo Award is promoted by Felix Schoeller Holding GmbH & Co. KG, Germany.
" Every entry to the Felix Schoeller Photo Award must consist of no less than three and no more than five individual phtographs. These may form a series or be unrelated individual photos. The images must follow a concept and demonstrate how the entrant has approached the photographic subject area. A concept outline is part of the entry. It must be submitted in English language and may not exceed the maximum length of 1,000 characters.
• Professional photographers may submit their work in the category "German Peace Prize for Photography". This category honors works that conceptually interpret the topic of "Peace" by means of the medium of photography. Here, the term "Peace" may be very broadly interpreted. The photographs submitted could well be, for instance, journalistic works or portraits, landscapes, architecture, or freestyle/conceptual photography.
• Emerging photographers may only submit their work in the unthemed category "Best Work by an Emerging Photographer". Works entered in this category are not subject to any thematic restrictions.
Prizes:
• German Peace Prize for Photography: €10,000
• Best Work by an Emerging Photographer: €2,500
Eligibility:
• German Peace Prize for Photography – only professional photographers and filmmakers who earn the majority of their livelihood with photography or film creation are eligible for this category. • Best Work by an Emerging Photographer – the category is open to photography or film students. In addition, those in training to become photographers and assistants to professional photographers are also eligible for entry.
Copyrights & Usage Rights:
By entering the competition, entrants certify that they are the sole authors of the entries submitted forthe competition, that they are free to do as they wish with the work and the rights to use it, and that the entries are not subject to the rights of third parties. In the event of entries submitted by a team of photographers, one person must be named at the time of submission as a contact person and contractual counterparty to the promoter. This person shall then name the remaining members of the team by first name and surname when submitting the entry. The information required on the entry form must also be provided in full for team entries (see also 2.4. and 6.6.). In this instance, item 9.1, sentence 1, applies with the proviso that, instead of sole authorship, entrants certify that the members of the team are the sole (joint)authors of the work submitted.
Theme: