Fine Art by Blank Wall Gallery
All categories of Fine art are accepted
Deadline: 29 August 2019
Entry fee: Free
Submit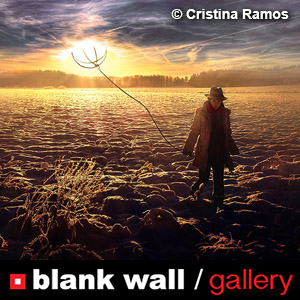 Submit your photos for free
Deadline: Thursday August 29, 2019
Fine art is the way photographers see the world around them and communicate it to their viewers. It's a totally personal way of expression, which helps all of us realize what happens in the mind of a photographer. It is our window to the artist's world and that is why it is so fascinating.
We, in Blank Wall Gallery are looking for the kind of photographs that will enchant us and allow us to catch a glimpse of the artists' world.
All categories of Fine art are accepted (Abstract, Landscape, Nudes, Portrait and any other category you believe it is worth displaying)
Choices Announced: Monday September 2, 2019
Exhibition: Friday October 11 – Wednesday October 23, 2019
Prizes:
The photographs exhibited at the gallery will be printed at the labs of Blank Wall Gallery free of charge. In case an artist wishes to send us the printed photos, they are free to do it.
The exhibitions organised by Blank Wall Gallery last for 2 weeks and everything needed for the realisation of the exhibition (printing of your photographs on 260 gsm paper, framing, hanging of the photos, press releases, invitations, opening night and supervision) are provided by our gallery without any additional charge.
Eligibility:
All photographers, amateurs and professionals who are over 18, are eligible to participate to the contest.
Copyrights & Usage Rights:
1.a. You are the only copyright owner and creator of the photographs.
1.b. The photographs do not infringe upon the copyrights or any other intellectual property rights of any third person or entity, or violate any person's rights of privacy, does not include trademarks owned by third parties or violate any other law.
1.c. Each person depicted in the photograph has granted permission to you.
1.d. All entrants agree to fully indemnify Blank Wall Gallery in respect of all royalties, fees and any other financial debt to any person by reason of your breaching any of the foregoing.
2.a. The royalties of the Works are not bestowed to Blank Wall Gallery at any time. The copyright of the Works remains in the creators and in them alone.
2.b. The copyright of the Works during and after the exhibition remains with the Artist.
2.c. Blank Wall Gallery does not have the right to make use of or bestow the high definition files or the prints of the Works that will be used for the realization of the exhibition.
3.a. Blank Wall Gallery will not have any commercial profit from the Works that will be exhibited and it cannot exploit them at any time.
3.b. The Works will remain at the Blank Wall Gallery premises only for the period the exhibition lasts for.
3.c. The Works can remain at the Blank Wall Gallery premises only if the exhibition is prolonged for some time after the end of the programmed date.
3.d. The artists whose works have been exhibited in our gallery can gather their prints from the gallery free of charge.
After a period of time the gallery will proceed to the destruction of the prints that were not claimed.
3.e. Only a small file in the size of 750 pixels will be kept for the prompt function of the web page.
Theme:
Abstract Conceptual Culture Digital Art Fine Art Nature Nudes