Fine Art Photography Awards 2018
$5,000 in cash prizes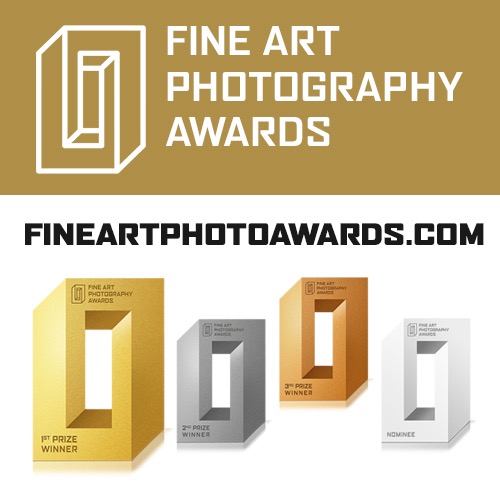 You are invited to enter 4th edition of Fine Art Photography Awards 2018. The competition is open to everyone, amateurs and professionals alike. Entries are welcome from any country in the world. Your work will be judged by an international panel of high profile photographers.
The winners of the Professional and Amateur sections will receive the titles: Professional Fine Art Photographer of the Year, Amateur Fine Art Photographer of the Year and $5000 in cash prizes.
20 categories divided for professional and amateur level of expertise: Abstract, Architecture, Cityscape, Conceptual, Fashion, Fine Art, Landscape, Nature, Night Photography, Nudes, Open Theme, Panoramic, People, Photojournalism, Photomanipulation, Portrait, Seascape, Street Photography, Travel, Wildlife/Animals.