Foam Talent Call 2023
A portfolio published in Foam Magazine's Talent issue
Deadline: 18 June 2023
Entry fee: €30
Submit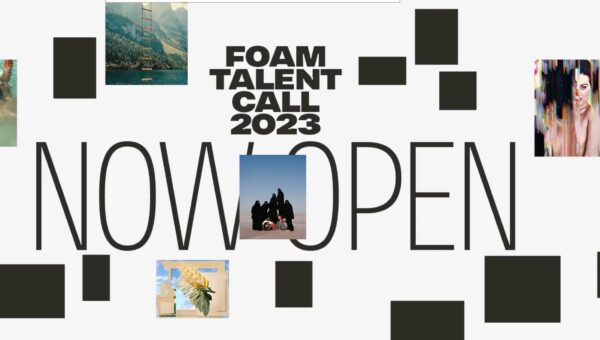 Foam is proud to announce the 16th biennial Foam Talent Call: a search for exceptionally talented photographers between 18 and 40 years, from all across the world. Being selected as a Foam Talent puts artists in the spotlight of the international photography industry. The award offers a number of career-building opportunities, including publication in Foam Magazine's biennial Talent Issue, participation in programmes and events, a presentation on Foam's digital platform, a travelling exhibition premiering at Foam and the potential to be added to the prestigious Art Collection Deutsche Börse.
The open call gives you the chance to be in the spotlight of the international photography world. Being selected as a Foam Talent recognise your artistic potential and gives you the support to jumpstart your career.
Prizes:
- A portfolio published in Foam Magazine's Talent issue (published early 2024)
- Career-building opportunities. Meet and connect to experts and peers throughout the Foam Talent programme, consisting of curators, thought leaders, writers and artists
- Be exhibited across multiple Foam touchpoints and gain international exposure: in a show in Amsterdam, one travelling exhibition and our digital platform
- Connect to new audiences by participating in events and activities such as talks, masterclasses, podcasts etc.
- The chance to become part of a prestigious collection. Every year, the work of a selected artist is added to the Art Collection Deutsche Börse, one of the most important collections of international contemporary photography
- Compensation of €1,300 as a selected artist in the full programme
Eligibility:
The public call specifically addresses emerging artists: someone in an early stage of their career, who doesn't yet have an established reputation but is developing work with a distinct style. We look at a generational segment set from 18 to 40 years old.
Copyrights & Usage Rights:
By submitting your work to the Foam Talent Call 2023 you agree that Foam and Foam Magazine have the right to use your work for promotional and editorial purposes related to Foam Magazine and the Foam Talent Call. Any images used will include full credits. Usage includes all media worldwide.
Theme: