FOTOLIMO: Cross-Border Photography and Visual Arts Festival
Individual exhibition in the festival and 400 €. 6 prizes.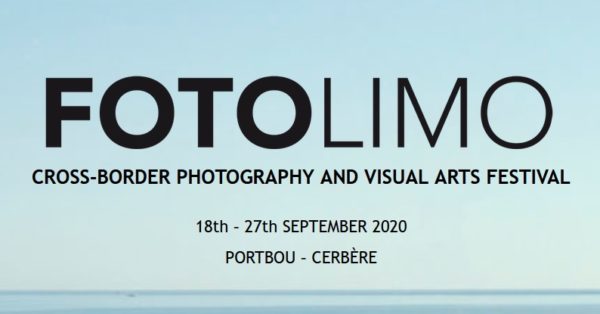 FotoLimo is a a cross-border photography and visual arts festival about the concept of THE BORDER in its broadest sense, approaching it from a critical, creative and transformative perspective. It takes place in the towns of Portbou (Spain) and Cerbère (France) from September the 18 to 27, 2020.
In this fifth edition, we will present the work of six artists that will be selected through this call. Each artist will have and individual exhibition and will be paid 400€ royalties. 15 more projects will be selected to be screened during the first opening weekend.
Prizes:
Individual exhibition in the festival and 400 €. 6 prizes.
Work projected in the opening weekend of the festival. 15 prizes.
Eligibility:
The festival is open to any photographer or visual artist regardless of age, nationality or condition. An author or group of authors can present more than one project, but an independent registration for each submission is necessary.
Copyrights & Usage Rights:
By being selected for FotoLimo 2020, you retain the rights to your works while granting FotoLimo the non-commercial use of your images only for cultural or promotional purposes, and always citing author's name, as well as the production of a catalogue of the festival where their images are included.
Theme: