FRAMES WITHIN FRAMES
Exhibit your work at Praxis Gallery!
Deadline: 31 January 2023
Entry fee: $35.00 for submission set of 5 images
Submit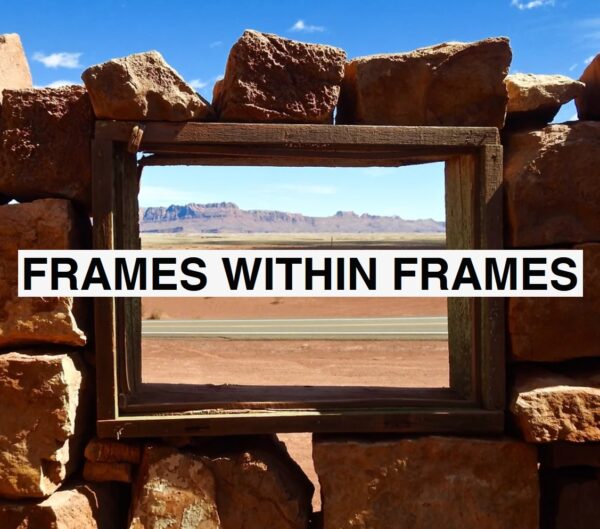 Speaking of the power of photography, Garry Winogrand once said, "Putting four edges around a collection of information or facts transforms it." Let's take that a step further: what happens when you put a frame—in the form of a doorway, window, mirror, casket, another picture, or some other structure—in the photograph itself? It may intensify the focus on the thing framed, but what about what's happening in the margins between the interior frame and the edge of the picture? How does the composition work as a whole? How do the elements inside and outside the framing device interact? What has the photographer gained by including a frame within the picture rather than making it the border of the entire image?
Praxis seeks the submission of photographic art That explores a frame or multiple frames within an image as the conceptual basis for the aesthetic expression. All genres, capture types, black & white and color, traditional and non-traditional photographic and digital post-production processes are welcome for submission.​​​
JUROR | DALLAS CROW
A high school English and photography teacher, Dallas Crow's photographs have appeared in galleries around the United States and internationally as well as on the covers of multiple books and magazines. His first solo exhibition, The Other Border, was mounted at Praxis in 2018, and another, Thankful for the Blues, was presented at Space Place Gallery in Nizhny Tagil, Russia in 2021. He has juried three previous group shows for Praxis.
Prizes:
Up to seventy-four images will be selected by the juror for exhibition at Praxis Gallery. A Juror's Choice, three Honorable Mentions, and a Directors Choice will be awarded and featured in the exhibition, the printed show catalog, and the online exhibit gallery. Juror's Choice will receive free entry into three juried calls for entry of their choice and a complimentary exhibit book. Directors Choice will receive free entry into two juried calls for entry of their choice.
Eligibility:
International, all accepted.
Copyrights & Usage Rights:
Artist retains all copyrights to their own images. The artist's name and photo title will be included wherever the photographs are displayed. Artists whose photographs are accepted for exhibition grant Praxis Gallery the nonexclusive right to use, print, and reproduce submitted digital files for the purpose of the exhibition, promoting the artist, promoting related programs and subsequent display on Praxis Gallery's website, social media, and online exhibition archives.
Theme: