Frank Hurley Photography Awards 2020
1 x Antarctic Expedition
Deadline: 30 October 2020
Entry fee: $50
Submit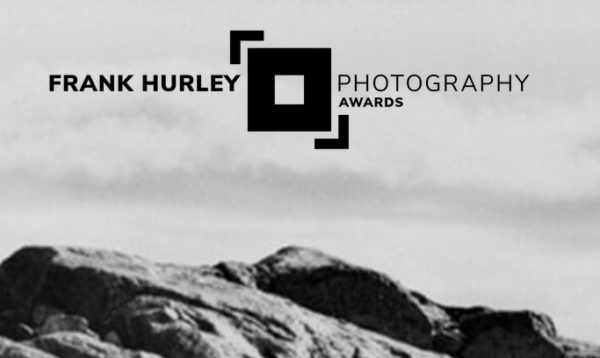 The Frank Hurley Photography Awards is a biennial competition to find the best in new photography honouring the spirit and adventurous career of this iconic Australian photographer. It is presented by the Mawson's Huts Foundation, a not for profit charity and will award one photographer with a berth on Antarctic expedition in 2021.
James 'Frank' Hurley was an Australian photographer, film maker and author who created some of the most striking photographs of adventure and exploration ever taken.
Perhaps best known for his Antarctic work with Douglas Mawson and Ernest Shackleton, he was also an accomplished wartime photographer who conveyed the grim horrors of trench warfare in WW1 and documented the campaigns of the Australian Imperial Force in the Middle East during WW2. His immoderate bravery, larrikin spirit and mad pursuit of perfection ruffled many feathers over the course of a long career, but he was willing to go to almost any lengths to capture the images he wanted.
‍
Frank Hurley was a storyteller and an artist well ahead of his time. His career spanned the period from the Kodak Brownie and silent film to Kodachrome and Technicolour travelogues. His use of constructed images (that, is multiple images superimposed to create dramatic effect) was seen as controversial, but it was an early sign of how determined Hurley would be to create emotion and drama, using photography as his toolbox.
‍
Hurley can also be seen as an early practitioner of what Hunter S. Thompson would much later call 'gonzo journalism', that being an art form in which the artist is a participant in the story, often telling it in the first person. There's no argument but that Hurley did this: throwing himself into battle, onto the ice, up in airplanes or into the jungle to bring back the experience of being there to the rest of us. He used photography to tell his stories and has left us with some of the most famous images of the early 20th century.
The Frank Hurley Photography Awards exists to celebrate that legacy and to seek out contemporary photographers who can harness the power of the camera in the way that Frank Hurley made unforgettable.
In five categories, judged by a panel of highly qualified professionals, we will offer substantial prizes and for one overall winner, the trip of a photographic lifetime to Antarctica with Chimu Adventures.
Prizes:
1 x Antarctic Expedition
Category prize packs including Fujifilm cameras, Manfrotto tripods, LowePro backpacks, vouchers from Momento Photobooks.
Eligibility:
Open to all
Copyrights & Usage Rights:
Non-acquisitive. Rights to use finalists' images for future contests' marketing.
Theme: