Fritz Pölking and Fritz Pölking Junior Prize 2017
3500 euro in cash prizes
Deadline: 1 March 2017
Entry fee: Entry fee is 10 Euros for each participant regardless of the number of submitted photographs. When entering images by post, the entry fee must be included with the submission in cash. Cheques will not be accepted. In the case of online participation, payment will be made through the online money transfer system PayPal.
Submit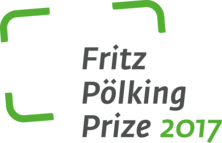 For the 10th time the GDT (Gesellschaft Deutscher Tierfotografen e.V.) invites amateurs and professionals from all over the world to participate in this event.
This award will be presented within the context of the contest "GDT European Wildlife Photographer of the Year" and will be awarded yearly for extraordinary work in the field of wildlife photography. This may either be a special wildlife photography project or a portfolio of individual photographs. The minimum number of submitted photographs is 8; the maximum number is restricted to 12. Judgement will focus on photographic performance as well as the overall conception, idea and creative execution. Please keep in mind that less means sometimes more, i.e. 8 suitable and coherent photographs may be a better choice than 12 pictures which do not harmonize.
The winning photographs will be presented on the occasion of the International Nature Photography Festival in Lünen and will afterwards be put on exhibition in a range of museums, galleries and companies. A catalogue will accompany this exhibition and the winning photographs will also be issued in publications by Tecklenborg publishing house.
Each participant may enter a minimum of 8 images and a maximum of 12 images.
Prizes:
Fritz Pölking Prize
2.000 Euro – donated by Tecklenborg publishing house
Fritz Pölking Junior Prize
1.500 Euro – donated by Tecklenborg publishing house
A merchandise voucher worth 500 Euro – donated by AC-Foto *
* Cash equivalents as a substitute are not available.
The winners will be invited to the award ceremony (festival ticket, buffet and accommodation will be paid for)
Eligibility:
The competition is open to professional and amateur photographers worldwide. Participation in the "Fritz Pölking Junior Prize" is restricted to photographers up to the age of 23 (at the date of entry). The prizes will be given to the same photographer only twice.
Copyrights & Usage Rights:
By entering the competition, the photographer confirms that the entered photograph is his / her original work and the photographer is the sole owner of the copyright and that there are no third-party claims. It is the photographer's responsibility to obtain releases and consents in written form for publishing, exhibiting and using the awarded image if any persons appear in the photograph or if objects in the photograph are subject to the rights of third parties; it is the photographer's responsibility to obtain official permits where applicable. The photographer is held liable for all damages that the GDT or third parties, to whom the GDT legally granted usage of the image, may experience due to the lack of necessary release forms or missing permits.
Theme: