Galapagos Photography Competition 2017
Galapagos Photography Competition 2017- show us your Galapagos Moments
Deadline: 9 June 2017
Entry fee: Free
Submit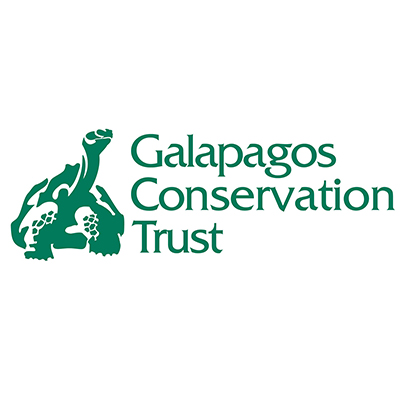 If you have been lucky enough to visit the Galapagos Islands and have managed to capture some of the Archipelago's stunning natural beauty through the lens, why not enter our competition and see what the judges say! We are thrilled that this year's competition will be judged by Galapagos Conservation Trust President Monty Halls, and photographers Tui de Roy and Paul Sansome.
Competition categories:
Animal Portrait: illustrate the natural essence, character, and personality of an animal in its Galapagos habitat.
Animal Behaviour: demonstrate a particular aspect of an animal's natural behaviour. This could be an unusual behaviour rarely seen or a common behaviour depicted in an interesting and inspired way.
Landscape: highlight the natural beauty of the Galapagos landscape. With its volcanic highlands, sloping forests, rocky shores, cliffs, beaches, lagoons and lava flows, there are ample opportunities.
Botanical: capture the beauty and unique characteristics of botanical subjects in Galapagos. From cacti and mangrove trees to algae and lichen, judges will look for careful composition and pin-sharp focus.
Man in the Archipelago: showcase an aspect of human presence, influence, or activity in Galapagos. This could include scientists conducting cutting-edge research in the field, locals going about their everyday life, tourists enjoying themselves, or a depiction of one of man's more sinister impacts in the Archipelago.
Prizes:
The overall winner of the competition will receive: two tickets to our October Galapagos Day in London, a year's free membership to GCT, a signed copy of Henry Nicholls' book The Galapagos: A Natural History, and the winning image will appear in the 2018 GCT calendar. The winner of each category in the competition will receive a copy of GCT's 2018 calendar and the winning images, as well as the runner-up images for each category, will appear on GCT's website.
Eligibility:
Open to all
Copyrights & Usage Rights:
Photographers retain the copyright of any entered photos. Your entry into this photography competition constitutes your agreement to grant the Galapagos Conservation Trust (a) a non-exclusive, worldwide, irrevocable, royalty-free license to reproduce, distribute, and publicly display the photographs you submit to the Galapagos Conservation Trust, for use in any Galapagos Conservation Trust publication or webpage related to the Photographic Competition, and to be used in Galapagos Conservation Trust promotions, including, but not limited to, advertising future photographic competitions, publications from GCT or other organisations, exhibitions, future marketing materials and campaigns, webpages, email bulletins; and (b) the right to use your name, occupation, city, state and country of residence in any publication. We will endeavour to ensure that your images are always duly credited but are unable to take responsibility should your name be omitted.
Theme:
Wildlife Landscape Environmental Nature Underwater Culture People Seascapes Travel