GDT European Wildlife Photographer of the Year 2019
There will be cash and material prizes in the amount of 25,000 EUR
Deadline: 1 March 2019
Entry fee: 30,- EUR
Submit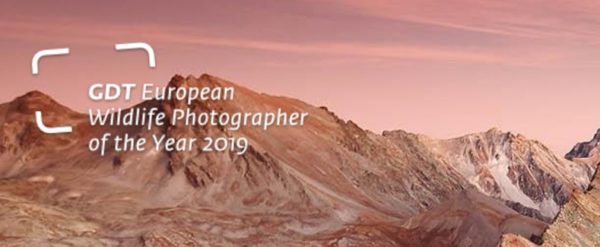 For the 19th time the Society of German Nature Photographers (Gesellschaft Deutscher Tierfotografen - GDT) invites professional and non-professional photographers from all over Europe to join this year's competition.
The competition aims to illustrate the high quality and specific style of European wildlife photography through excellent pictures from Europe and all over the world. It also seeks to promote awareness for nature conservation through the means of photography.
Prizes:
There will be cash and material prizes in the amount of 25,000 EUR altogether.
Overall winner: 3,000 EUR, invitation to the award ceremony (travel expenses, costs for the buffet and accommodation)
K 1 – 8: winners: 800 EUR, runners-up: 500 EUR
K 9: winners: 200 EUR as well as an invitation to the award ceremony (travel expenses, costs for the buffet and accommodation; includes expenses for an accompanying adult), runners-up: 100 EUR
All winning participants will receive free tickets to the GDT International Nature Photography Festival 2019 in Lünen as well as the exhibition catalogue.
Eligibility:
The competition is open to professional and amateur photographers resident in Europe as well as GDT members, who may or may not be resident in Europe. Members of the GDT board of management or the jury are not eligible for participation. Young photographers, who will not have turned 18 when the competition closes on 1 March 2019
Copyrights & Usage Rights:
By entering the competition, the photographer confirms that the entered photograph is his / her original work and the photographer is the sole owner of the copyright and that there are no third-party claims. It is the photographer's responsibility to obtain releases and consents in written form for publishing, exhibiting and using the awarded image if any persons appear in the photograph or if objects in the photograph are subject to the rights of third parties; it is the photographer's responsibility to obtain official permits where applicable. The photographer is held liable for all damages that the GDT or third parties, to whom the GDT legally granted usage of the image, may experience due to the lack of necessary release forms or missing permits.
Theme: