GDT European Wildlife Photographer of the Year 2022
European Wildlife Photographer of the Year – 3,000 €
Deadline: 1 March 2022
Entry fee: 35 €
Submit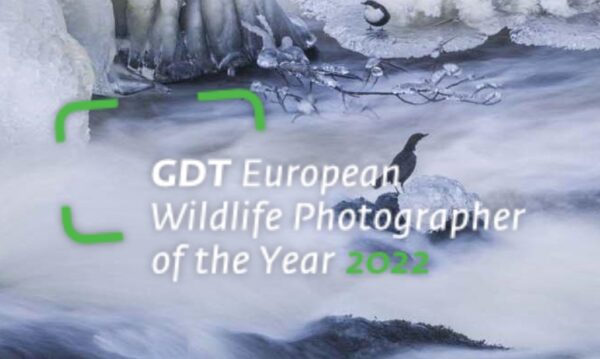 For the 22nd time the German Society for Nature Photography (GDT – Gesellschaft für Naturfotografie) invites photographers from all over Europe to join this year's competition.
The competition aims to illustrate the high quality and specific style of European wildlife photography through excellent pictures from Europe and all over the world. It also seeks to promote awareness for nature conservation through the means of photography.
All award-winning images will be shown as large-format prints in an exhibition which will have its premiere at the International Nature
Photography Festival in Lünen (28 to 30 October 2022)* and will then be presented to millions of visitors in museums, galleries and at festivals in Germany and throughout Europe for several years. A presence on the GDT website, its social media channels, a high-quality exhibition catalogue and an international press campaign contribute to the broad visibility of the award-winning photographers and their image.
There are ten categories:
1/ Birds
2/ Mammals
3/ Other Animals
4/ Plants & Fungi
5/ Landscape
6/ The Underwater World
7/ Man and Nature
8/ Nature's Studio
9/ Young Photographers
10/ Fritz Pölking Prize and Fritz Pölking Junior Prize – story and portfolio
Prizes:
• European Wildlife Photographer of the Year – 3,000 €
• Fritz Pölking Prize – 2,000 €
• Fritz Pölking Junior Prize – 1,500 € and merchandise voucher worth 500 €
• Winners of categories 1-8: 1st place – 800 €; 2nd place – 500 €
• Youth category: 1st place – 200 €; 2nd place – 100 €
Eligibility:
This competition is open for photographers residing within Europe and for GDT members.
Copyrights & Usage Rights:
By entering the competition, the photographer confirms that the entered photograph is his / her original work and the photographer is the sole owner of the copyright and that there are no third-party claims.
Theme: