Global Peace Photo Award 2023
PEACE IMAGE OF THE YEAR will be honoured with a cash price of €10,000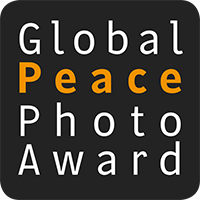 The Global Peace Photo Award recognizes and promotes photographers from all over the world whose pictures capture human efforts towards a peaceful world and the quest for beauty and goodness in our lives. The award goes to those photographs that best express the idea that our future lies in peaceful coexistence.
The Global Peace Photo Award (formerly the Alfred Fried Photography Award) is organized by Edition Lammerhuber and Photographische Gesellschaft (PHG) in partnership with UNESCO, Austrian Parliament, Austrian Parliamentary Reporting Association, International Press Institute (IPI), German Youth Photography Award, World Press Photo Foundation, POY LATAM, LensCulture and Vienna Insurance Group.
Prizes:
The PEACE IMAGE OF THE YEAR will be honoured with a cash price of € 10,000.
It will be shown for one year in the Austrian Parliament and will be included in the permanent art collection of the Austrian Parliament.
The five best works of the Global Peace Photo Award will be honoured with the Alfred Fried Peace Medal, the photographers will be invited to attend the award ceremony in Vienna on 19 September 2023, with travel expenses and accommodation paid. The images will be shown for one year in the Austrian Parliament
Eligibility:
The Global Peace Photo Award is open to professional and amateur photographers from around the world.
Copyrights & Usage Rights:
The photographer always retains the copyright of his/her image. The partners of the Global Peace Photo Award have the right to use your submitted images for marketing and promotional activities directly related to the Global Peace Photo Award, without any remuneration being due. These activities include, but are not limited to publications, exhibitions, catalogues, and public screenings. For such usage the photographer will always be credited. This use of the photos by the organizer and the partners is non-exclusive and non-commercial. This means that the participant may continue to use the photos, and that the organizer or the partners does not pursue any commercial aims with the submitted photos.
Theme: