Global Photo Awards 2022
Be part in this years Global Photo Awards - $10,000USD in cash prizes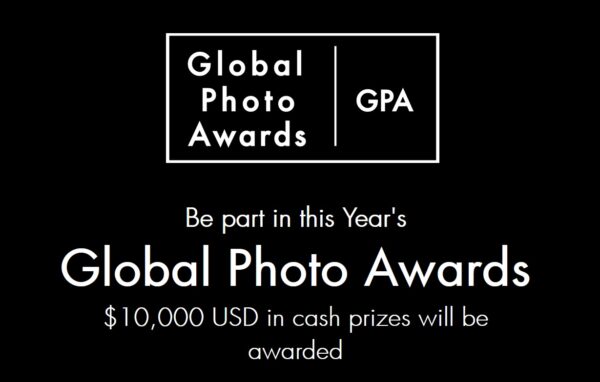 Our mission is to create an opportunity for everyone loving photography to receive recognition for their work. We strive to award and show the best photos worldwide.
We invite everyone to upload photos in each of the categories People and Nature.
All works complying to the terms and conditions by the entrant are presented to the jury. The organization has the right to decline submitted work without further explanation. The decision by the judges and the organization is final and there is no legal entitlement against it. No works can be submitted after the deadline. From all the entered photos, a maximum of 25% are accepted by the judges. Only accepted works will be in the online show and the catalogue.
At Global Photo Awards, our purpose is to create a platform where everyone that takes pride in creative photography can submit their photos with the opportunity to receive recognition for their work.We strive to award and create exposure for the best photos from around the globe, and we invite everyone to upload photos in our two categories: People and Nature.
​Each year we envision holding exhibitions for the finalist's photographs in cities around the globe to show off and celebrate the high level of talent our awards attract.
Prizes:
In total, $10,000 USD in cash prizes are awarded. $ 5,000 in each of the two main categories (Nature and People).
$ 3,500 for the 1st Place
$ 1,000 for the 2nd Place
$ 500 for the 3rd Place
Eligibility:
Worldwide
Copyrights & Usage Rights:
All photos retain full ownership and copyright to their respective owners.
The photo can be shown in the catalogue, online on the website, on social media and/or in public showings (either printed or projected) by always giving credit to the owner.
All photos are retained for monitoring and advertising purposes (on the website, social media and print) by the Global Photo Awards for a period not exceeding 12 months or the conclusion of the following year's event, whichever is the latest. Awarded, shortlisted and accepted photos can be retained past that period for the same marketing purpose, best-of shows and anniversary catalogues.
Theme: