Grand Mobile Photo
It is not the camera that is the most important, but a good eye.
Deadline: 30 September 2021
Entry fee: 49 PLN (~11 Euro) - 1 photo, 98 PLN (~22 Euro) - 3 photos, 122,50 PLN (~27 Euro) -5 photos, 99 PLN (~22 Euro) - 1 photo report
Website: http://grandmobilephoto.com
Submit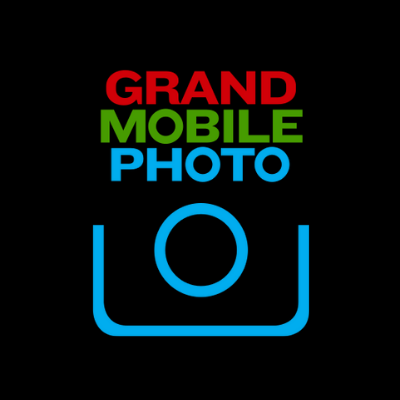 We would like to invite you to Grand Mobile Photo!
Our competition provides an opportunity, for both, amateur and professionals, to show off their skills without caring about their years of experience or the price of their gear.
You can submit your photographs in 14 categories of single-shot photos:
• Abstract,
• Animals,
• Architecture, Design & Arts,
• Food, Fashion & Beauty,
• Lifestyle,
• Micro,
• Minimal,
• Nature, Landscape & Environment,
• People,
• Photojournalism,
• Portraits, Self-portraits,
• Street photo,
• Technology,
• Travel, Sport & Adventures
There is also a Photojournalism Photo story category for 3-6 photos.
Prizes:
The total prize pool shall amount to at least EUR 12,500. The Grand Prix prize amounts to EUR 3,000, and the Internet Users' Choice Prize equals EUR 2,000. You stand a chance of winning the title of best photographer in your category. And if you win the main prize, you will become a juror in the next edition of the contest.
Eligibility:
Entry is open to anyone except those directly involved in the running of the competition judging. Any photographer, amateur and professional, aged 16 years and over, from any country. You warrant that you are the sole author and owner of your Submission, that the Submissions is your own original work and it does not infringe any copyright, trade marks or other rights(including intellectual property rights) of any third party.
Copyrights & Usage Rights:
I agree to the processing of my personal data, provided in the application form, in accordance with the GDPR and the Rules and Regulations by the personal data controller, i.e. Press Sp. z o.o. s. k. registered in Poznań, ul. Dąbrowskiego 74/66, in order to participate in the contest Grand Mobile Photo: entry, communication of information about the Contest by the controller, contact, distribution of prizes and publication of personal data in the media and on the Contest website.
I am aware that the provision of data is voluntary but necessary to participate in the contest. I have the right to access my data, the right to rectify them, the right to erase them, transfer them, limit their processing, the right to lodge a complaint to the supervisory authority if my data is processed contrary to the law and the Rules and Regulations.
Theme: