Hamdan International Photography Award Competition
International Photography Award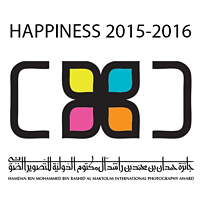 The Hamdan International Photography Award's journey continues as it now enters its fifth season. You're invited to share your imaginative mind, your passion for your craft and push yourself to produce your best work yet.
Four categories have been chosen which will inspire some of the world's finest and most committed photographers. The Award encourages photographers to share their craft and demonstrate excellence in what is now one of the most coveted Awards in the world.
Prizes:
There will be five winners for each category, plus an impressive Grand Prize of 120,000 USD. There will be also two special awards:
• Photography Appreciation Award: 20,000 USD
• Photographic Research/Report Award: 25,000 USD
Eligibility:
Entries are welcome from all individuals over the age of 18 from all over the world.
Copyrights & Usage Rights:
---
Theme: