Handbali Magazine IV OPEN CALL
Submit a documentary project that highlights natural or urban spaces
Deadline: 10 April 2023
Entry fee: Free
Submit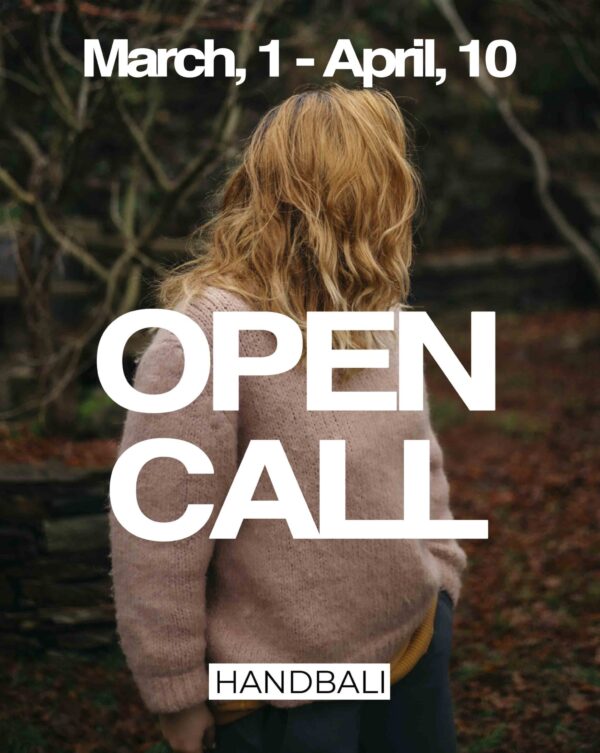 Handbali Magazine invites artists and collectives to submit a documentary project that highlights natural or urban spaces, as well as the interaction between nature and human beings, to make up the sixth publication of this emerging photography magazine.
Open to participants of any age and nationality, with projects completed or in the process of development, as close as possible to publication. Participants must undertake, in the event that they have not submitted a completed project, that it will be ready for presentation by the date of publication of the magazine.
Only one project per participant or group may be submitted free of charge.
The selection will be carried out by the Handbali Magazine organisation from among all the proposals received, giving priority to works of quality and with a development closer to publication. Those works that are not selected will be put on the waiting list in case of a drop in the list.
The proposals will be evaluated by the team and organisation that make up Handbali Magazine and their decisions will be final. Five (5) complete projects will be selected for future publication in print and ten (10) finalist projects. A single photograph from each of the finalist projects will be chosen for publication in print.
Prizes:
The selected artists (5) will receive a free copy of Handbali Magazine, which will be sent to the address they provide when requested. The finalist artists (10) will receive a discount code applicable to all the products available on our website.
Eligibility:
International
Copyrights & Usage Rights:
The participants assume responsibility for the authorship and originality of the works submitted and, therefore, the rights of the works submitted belong to the authors. On the other hand, Handbali Magazine may use the submitted works exclusively for the promotion and dissemination of its activities, always mentioning the name of the authors.
Theme: