Hariban Award 2018
Hariban Award 2018 Photography Competition.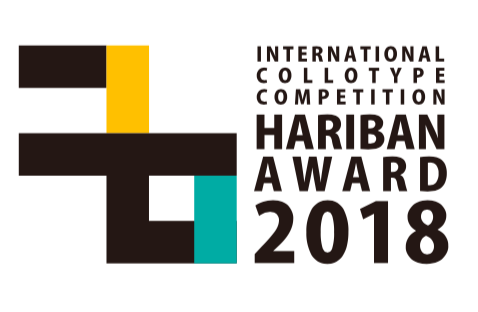 Presented by Benrido Collotype Atelier, the HARIBAN AWARD, now in its fifth year, combines a 150-year-old analog technique with the new vision of digital-age photography. Professionals and amateurs alike are invited to submit black and white photographs for a chance to win this remarkable award. The winner will receive a trip to the ancient city of Kyoto to participate in the production of collotype prints and will be exhibited in a solo exhibition the following spring.
Prizes:
Travel to Kyoto The imperial capital of Japan for more than a thousand years, today the city of Kyoto is the last bastion of many traditional arts and artisan crafts, such as weaving, silk dying, brewing, pottery, calligraphy, and printmaking. In September 2018, the winner of the HARIBAN AWARD will travel to this major cultural heritage site. Flights and accommodation expenses will be paid.
While in Kyoto, the award recipient will collaborate with master printers of the Benrido Collotype Atelier. Working closely with printers of superlative technical expertise, the artist will enjoy a rare opportunity to participate personally in the complex process of collotype printing.
In collaboration with the Benrido printers, the selected artist will produce a portfolio of eight museum-quality collotype prints of their winning photographs. All finalists will receive a printed catalog with accompanying text by the competition's esteemed jurors.
Solo Exhibition '19
The artist's collotype prints will be exhibited in a solo exhibition of their works the following spring, April 2019.
Eligibility:
All
Copyrights & Usage Rights:
The Benrido Collotype Atelier will make reasonable efforts to protect your submissions. We are not, however, liable for damage, loss or replacement. All entrants agree that any image they submit to the HARIBAN AWARD competition may be used for marketing and promotional purposes directly related to HARIBAN AWARD and Benrido programming. This use may include, but is not limited to, publication in printed materials, advertisements, electronic media, websites, social media outlets, or magazines. If selected, entrants agree to grant Benrido permission to publish their image in an exhibition catalogue. All images used by Hariban and Benrido will carry a credit line of the artist. Copyright and all other rights remain that of the artist.
Theme: