Hariban Award 2020
Win a 2-Week Residency in Kyoto, Japan at Benrido Collotype Atelier!
Deadline: 30 June 2020
Entry fee: Early Bird Entry Fee (15th April - 10th May 2020): 40 USD, Standard Entry Fee (11th May - 30th June): 50 USD
Website: http://www.haribanaward.org
Submit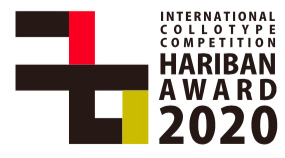 Presented by Benrido Atelier, the Hariban Award combines a 160-year-old analogue technique with the new vision of digital-age photography. Professionals and amateurs alike are invited to submit black and white photographs for a chance to win this remarkable award.
About Collotype
Collotype, a printing process developed in France approximately 160 years ago, a printing technique invented during the dawning era of alternative process and printing. The distinctive merit of its continuous tone, which makes it capable of minute expressions, and its archival ability, have been used as a reproduction technique for the preservation, exhibition and research of Japanese cultural assets since its introduction in Japan more than a century past.
About Benrido Atelier
Established in Kyoto in 1887, Benrido Atelier brings over a century of experience to image- making. Along with local papermakers and bookbinders, the Benrido craftsmen have upheld a tradition of superior Kyoto artisanship for more than a century, creating and preserving thousands of national treasures and works of art. As one of the world's last remaining producers of collotype, Benrido offers rare access to this lost craft, providing opportunities for today's artists to collaborate with the atelier's master printers in making unique fine art prints.
Prizes:
Grand Prize Winner
Two-week residency
The imperial capital of Japan for more than a thousand years, today the city of Kyoto is the last bastion of many traditional arts and artisan crafts. In autumn/winter 2020, the Grand Prize Winner of the Hariban Award will travel to this major cultural heritage site. Flights and accommodation expenses will be paid.
Benrido Experience & Collotype Prints
While in Kyoto, the Grand Prize Winner will collaborate with master printers of the Benrido Collotype Atelier. Working closely with printers of superlative technical expertise, the artist will enjoy a rare opportunity to participate personally in the complex process of collotype printing and will produce of eight museum-quality collotype prints of their winning photographs.
Solo Exhibition 2021
The Grand Prize Winner's collotype prints will be exhibited in a solo exhibition of their works in 2021. Previous venues have included: Kousei-in Temple (Awoiska van der Molen solo exhibition, 2014), Sfera Exhibition (Antony Cairns solo exhibition, 2015), Hakusasonso Hashimoto Kansetsu Garden & Museum – Zonkoro (Claudio Silvano solo exhibition, 2016), Kiyomizu-dera Temple – Jojuin (Stephen Gill solo exhibition, 2017), Hurin-an (Esther Teichmann solo exhibition, 2018), Noguchi Residence – Karaku-an (Margaret Lansink solo exhibition, 2019).
Competition Catalogue 2021 All finalists will receive a catalogue for the award printed in collotype and hand-bound by traditional binders in Kyoto, Japan.
Juror's Choice Award
Selected by each Juror, an applicant will be selected from the pool of submissions by each Juror as their nomination for the Juror's Choice Award. The Juror's choice award winners will receive a dedicated text by their respective Jurors that will be printed and published along with a selection of their work in the annual Hariban Award Catalogue. All Juror's Choice winners will also receive copies of the limited-edition award catalogue for their personal use.
Master Printer's Choice Award
Selected by the atelier's master printer, Osamu Yamamoto, the Master Printer's Choice award winner will receive a dedicated text written by Yamamoto and will have an image printed and published in the annual Hariban Award catalogue. The Master Printer's choice award winner will also receive copies of the catalogue for their personal use.
Honourable Mentions
Six runners up from the final round of judging will be given honourable mentions. An image of their submitted work will be printed and published within the official Hariban Award catalogue. The runners up will also receive copies of the catalogue for their personal use.
Eligibility:
Black and White Works Only
Copyrights & Usage Rights:
Benrido, Inc., will make reasonable efforts to protect your submissions. We are not, however, liable for damage, loss or replacement. All entrants agree that any image they submit to the HARIBAN AWARD competition may be used for marketing and promotional purposes directly related to HARIBAN AWARD and Benrido programming. This use may include, but is not limited to, publication in printed materials, advertisements, electronic media, websites, social media outlets, or magazines. If selected, entrants agree to grant Benrido permission to publish their image in an exhibition catalogue. All images used by Hariban and Benrido will carry a credit line of the artist. Copyright and all other rights remain that of the artist.
Theme: