Has the Eagle landed? Photography Contest by Leica 6×7 Gallery Warsaw
The main prize in the Contest is a camera: Leica Q2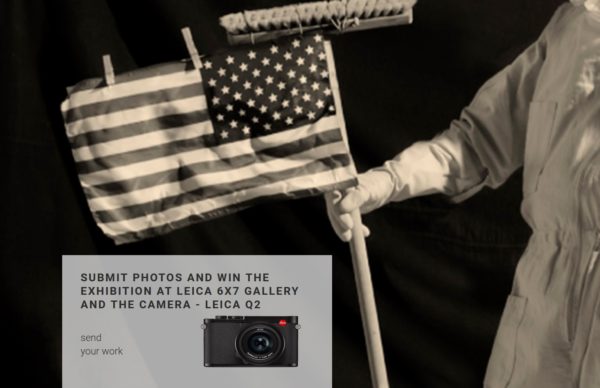 The Contest is organized on the occasion of the 50th anniversary of the first landing on the Moon.
On July 20th, 1969, "the Eagle has Landed" – the Men conquered the Moon!
Or not?
The story of Apollo 11, during the last five decades, became "a mother to all conspiracy theories." Hundreds (or thousands) of people and organizations (nations even) denied the fact of landing on the Moon. Today, the story of this deny, is maybe even more thrilling, than the reality of Moon landing.
On June 12th, 6×7 Leica Gallery in Warsaw (www.leica-gallery.pl), opened an exhibition of the project by German photographer, Thomas Herbrich, entitled "The Truth about the Moon Landing."
Why do we believe in pictures more than in words?" – Herbrich asks
To help finding the answer to this question, together with our Partner – National Film School in Łódź (film school.lodz.pl) and with support of Leica Camera, we announce the creative photography contest – a 6×7 AWARD 2019! "Has the Eagle landed?".
Your goal is to answer with photographs (up to five) or short film (up to 15 seconds). Everybody's invited, all is allowed – you can use any technique, submit images that are true or fake, real or manipulated, proving or denying the Moon Landing – it's all up to you – your idea and creativity!
But remember: we wanna have fun, and we want you to have fun!
Prizes:
- The main prize in the Contest is a camera: Leica Q2.
- The works qualified for the finals will take part in the exhibition at the 6×7 Leica Gallery in Warsaw.
Eligibility:
Everybody is invited to participate in the Contest (excluding employees of the Organizer). Minors will be requested to provide the consent of parents or guardians to participate in the Contest.
Copyrights & Usage Rights:
The author grants the Organizer a free, unlimited time and territorially license to use the submitted photos/video for the purposes of conducting the Competition, its promotion and presentation of results, including publications in the press, on websites and in 6x7 Leica Gallery Warsaw, ul. Mysia 3.
Theme: