Hasselblad Masters 2018 Competition
Each of the category winners will be sponsored with Hasselblad camera.
Deadline: 10 June 2017
Entry fee: Free
Submit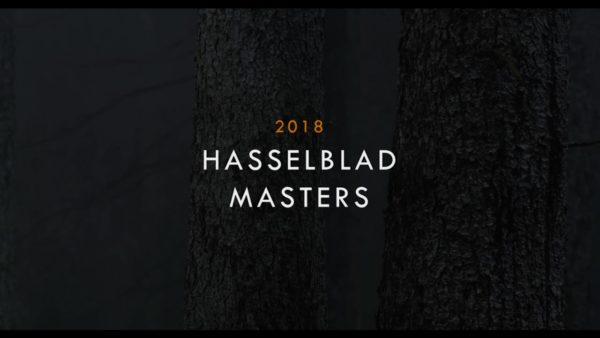 Photographers across the globe are invited to submit three images that best demonstrate their photographic ability in 11 categories, for the chance to be named a Hasselblad Master. The Hasselblad Masters is one of the world's most prestigious professional photographic competitions and gives acclaimed professionals, as well as aspiring newcomers, the chance to make their mark in the world of high-end photography.
2018 Categories include:
Aerial
Architecture
Fine Art
Fashion/Beauty
Landscape
Portrait
Product
Project/21 (Under 21)
Street/Urban
Wedding
Wildlife
Hasselblad Masters are judged on their photographic ability, creativity, compositional skills, conceptual strength and technique – and are acknowledged to have made a compelling contribution to the art of photography. Winners will be announced in January 2018. The winners will not only receive the coveted accolade but will take home a state of the art medium format Hasselblad camera and have their work published in the Hasselblad Masters commemorative book, to be launched in 2018.
Prizes:
Each of the category winners will be sponsored with Hasselblad camera equipment for a period of approximately four months. During this time the photographer can use the equipment at their discretion to create a set of images for a special Masters Commemorative book that will subsequently be published. All winning images will be published on the Hasselblad global website, will possibly be presented at exhibitions around the world, will possibly feature in Hasselblad advertising and Masters Partner's promotions, and in the Hasselblad Masters Book Vol. 6. The book will be launched at photokina 2018 and the winners will be presented with a trophy.
Each of the 11 winners will also receive a high-end medium format Hasselblad camera to keep.
Hasselblad reserves the right to use all Masters images indefinitely across digital & print platforms and each usage will always credit the photographer appropriately.
Eligibility:
The Hasselblad Masters Competition is open to all photographers who have been active professionals* for more than three years and who are using digital cameras of at least 16 Megapixel, by drone camera or film cameras, regardless of brand and format. The Project//21 category is open to all photographers under the age of 21.
Copyrights & Usage Rights:
By providing Hasselblad with the Book Images, Masters Images, and Masters Video (hereafter referred to as "The Images"), the Photographer grants to Hasselblad the non- exclusive worldwide perpetual right and license (the "License") to use said Images for any purpose that Hasselblad, at its sole discretion, sees fit.
The Photographer may not use or make public in any way any of the Images prior to the publishing of the Hasselblad Book and/or relevant campaign and for one month thereafter.
Theme:
Aerial Architecture Fashion Fine Art Landscape Nature People Street Urban Wildlife