Hellerau Photography Award 2017
1st prize: € 5,000
Deadline: 6 November 2016
Entry fee: 20 € per photo, 30 € per series of up to ten photos
Submit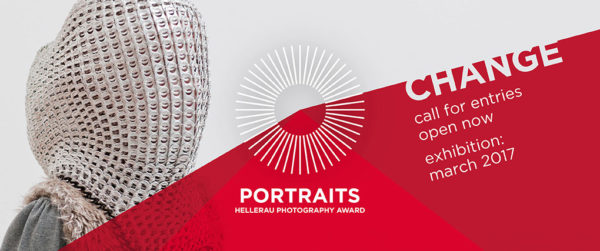 Following the vision of the first owner, Émile Jaques-Dalcroze, we launched an international portrait competition.
The competition is open to analog as well as digital portrait photographs or photographic series dealing with the topic of »CHANGE«, and depicting "pictures of people" in the widest sense, ranging from nude studies to group photographs.
Prizes:
• 1st prize: € 5,000
• 2nd prize: wildcard for professional portfolio reviews at the »Rencontres d'Arles«, France (July 2017) incl. 5-day festival pass, board and lodging, and up to 200 € for travel expenses; coaching by the »shift school for photography dresden«
• 3rd prize: € 1,000
• 4th prize: a six-week artist's residency at HELLERAU – Center for the Arts
Eligibility:
The competition is open to anyone aged 18 or over.
Copyrights & Usage Rights:
-
Theme: