Hellerau Photography Award 2019
1st prize: € 5,000
Deadline: 25 November 2019
Entry fee: The entry fee is 50 € per submission (50% discount for students).
Submit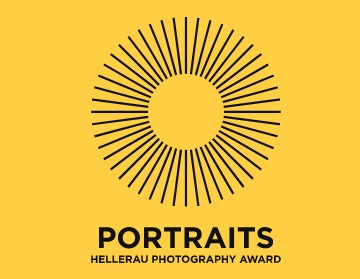 Dresden, famous pioneer city of photography. And nearby: Hellerau, Germany's first garden city. The Festspielhaus Hellerau has been perched on Dresden's "Green Hill" for over 100 years. Since 2015, it has been hosting the PORTRAITS – Hellerau Photography Award.
Here, photographers from all over the world apply, translating the themes of our time into portraits. Their works are shown in the Festspielhaus and, since 2017, at other extraordinary locations across the Saxon capital: in small galleries, abandoned industrial buildings, in studios and museums. Over the past four years, we have presented more than two hundred photographers from more than 35 countries in 25 different exhibitions.
Two jurors of the first PORTRAITS competition, photographer Matthias Creutziger and art historian Dr Katja Schumann in 2015 summed up what the Hellerau jury is looking for:
At best, photos should emphasize the character of the model, being true 'psychograms'…
We expect a new visual language that tries to disrupt any former paradigm.
We want to feel what kind of photographer is behind the camera, too.
We don't understand fashion photography, neither old nor new.
Sheer professionalism is too little.
Mere beauty is not enough.
We expect true passion – through the medium of photography.
Prizes:
1st prize: € 5,000
2nd prize: € 2,000
3rd prize: € 1,000
Residency prize: a scholarship in HELLERAU - European Center for the Arts
In 2020, we will again organise individual satellite shows in addition to the »Big Annual Exhibition« in the Dresden city center. Starting in February 2020, the Festspielhaus Hellerau will be showing the works of the current residency prize-winner Mary Gelman (RUS) side by side with the series submitted by the new residency prize-winner.
Eligibility:
Any person of legal capacity who has reached the age of 18 at the time of submission may be a participant in the contest. The following are excluded from participation: (i) employees and freelancers of HELLERAU – European Center of the Arts (ii) of the Kunstagentur Dresden (iii) the jury (iv) sponsors of the competition.
Copyrights & Usage Rights:
The participant agrees to the submission of their competition entry in the exhibition and unlimited temporal and spatial use in the context of PORTRAITS exhibitions. The participant also agrees that their competition entry can be reproduced and reused for scientific and organizational purposes in the context of the competition. Prize winners agree to the presentation of their work, in whole or in part, in all media worldwide, indefinitely as part of any journalistic coverage of PORTRAITS.
Theme: