HIPA 2018-2019 International Photography Award
Hope will be the main theme of the season.
Deadline: 31 October 2018
Entry fee: Free
Submit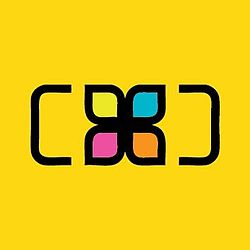 'Hope' is an instinctive human emotion that helps push us towards positivity and optimism.
Hope is also considered to be a rare human value that is shared and encouraged by various civilisations and cultures; be it ideologically, intellectually or socially.
It is also a universal language, reflected in the everyday lives of the people it connects. Some people have a talent for spreading hope in a way that makes others happy while reducing the negativity around them.
Do you believe in the presence of hope? Then you can and try and capture a special moment portraying its beauty this coming season.
Prizes:
Total prize pool: US$ 450,000
Grand Prize: $120,000
Eligibility:
Participants must be individuals aged eighteen (18) years or over at the time of the Submission(s). You hereby certify that you are eighteen (18) years old or older at the date of submitting your Photo(s)/Video(s) to the Competition. You further understand and agree that HIPA will automatically and without further notice discard any Photo(s)/Video(s) that are found to be submitted by a participant that is below eighteen (18) years old at the time of the Submission.
Copyrights & Usage Rights:
Submitted Photo(s)/Video(s) must be a single work of original material created and/or taken by you, must not contain any materials owned or controlled by a third party for which you have not obtained a license, permission or approval to use, must not infringe the copyright, trademark, moral rights, rights of privacy/publicity or intellectual property rights of any person or entity.
Upon reaching the final stage of judging, you grant HIPA, a perpetual, worldwide, non-exclusive, royalty free, sub-licensable right and license to use, publish, reproduce, display, perform, adapt, modify, create derivative works, distribute, have distributed, print, promote your submitted Photo(s)/Video(s), in whole or in part, in any form, in all media forms now or hereafter known, anywhere in the world for any purpose, related to the Competition, the publication in HIPA promotional digital and/or printed materials and formats broadcast such as on HIPA magazines, printed leaflet and brochures, HIPA website and/or through other public online feeds, promoting subsequent competitions and/or the work of HIPA generally.
Theme: