Hold Up Half the Sky: Photographs by Women
Call for Entry - Hold Up Half the Sky: Photo
Deadline: 14 April 2023
Entry fee: Non-members $35 / DCP members $28
Submit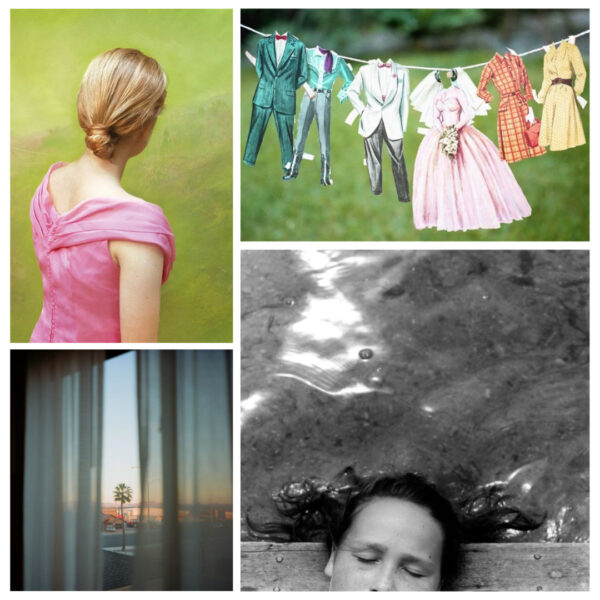 "Women hold up half the sky" is, ironically, a 1968 quote from Chinese Communist Party chairman Mao Zedong. China's first constitution stipulated that "Women enjoy equal rights with men in political, economic, cultural, education and social life". Years later that has not translated to top party positions for women, but the expression has been widely adopted by artists and authors around the world to signify the equality of women.
The juror for this competition is the esteemed photographer Aline Smithson, a visual artist best known for her conceptual portraiture and a practice that uses humor and pathos to explore the performative potential of photography.
"I'm so excited to celebrate and shine a light on women in photography through DCP's current call for entry. Today, women are commanding significant recognition for their profound storytelling and ways of seeing and understanding the world. Our stories are important, and our photographs reflect an expanded and exciting time in photography. For Hold up Half the Sky, we are looking for work by ALL WOMEN regardless of age, experience, education, race, sexual orientation, or location. Our goal is to create an exhibition that reflects a broad array of approaches to creating photographs, i.e. spectacular images that tell our stories, consider our planet, or simply reflect the journey of women in today's world." -Aline Smithson
Selections from this competition will be presented in an exhibition in the DCP Gallery in June 2023. Prizes will be awarded to first, second, and third place.
Entry fees help support our mission as a 501c3 nonprofit to operate our community gallery and to serve as a focal point for creators and appreciators of all forms of photography through education, mentorship, exhibitions, and community outreach.
Prizes:
First place: $300
Second place: $200
Third place: $100
Eligibility:
Women of all ages and skill sets (from amateur to professional) are eligible to participate in this juried competition. All images will be submitted through Smarter Entry. Our judge will be looking for a broad array of approaches to creating photographs, i.e. spectacular images that tell our stories, consider our planet, or simply reflect the journey of women in today's world. Each applicant may submit up to 10 images for consideration. There are no restrictions on the type of camera or process used. All images must be original works of the photographer. This competition is not open to current or former DCP employees, instructors, board members, corporate sponsors and partner companies, or their immediate families.
Copyrights & Usage Rights:
Each photographer retains copyright to their submitted images. Photographers whose submissions are chosen for the exhibition grant Dallas Center for Photography (DCP) the non-exclusive right to display the images on DCP's website and social media platforms as well as to promote DCP's exhibitions, programs, and in promotional and fundraising materials. Photographer grants DCP the non-exclusive right to reproduce any photo(s) chosen for the exhibition in a printed catalog in book form that will be available for sale through an online publisher. All proceeds from the book will benefit DCP's educational programming. The choice of whether to publish an exhibition catalog is in the sole discretion of DCP. Application and payment to this competition will constitute an agreement to all these terms and conditions. Artists grant the use of their image(s) as stated without further contact from DCP.
Theme: