Hong Kong Photo Contest 2021
fabulous prizes! Valued at HK$100,000!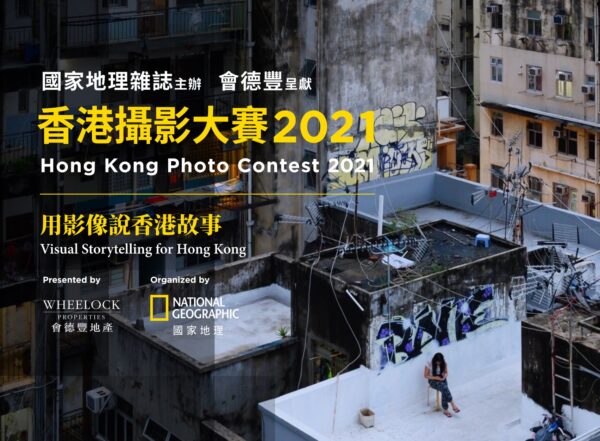 As the ever-shining Oriental Pearl, Hong Kong is unique and beautiful in many ways, attracting people from all over the world to stay and visit with an explorer eye, and inspiring many photographers to capture precious moments in different genres. To encourage and nurture potential and talented photographers, Wheelock Properties is once again co-operated with National Geographic Magazine (Traditional Chinese Edition) in organizing a contest for photo enthusiasts. The categories for this year include "Landscape, Wildlife, City, People, Mobile and Short Video", welcoming both professional gear followers and mobile users to uncover the uniqueness of Hong Kong and share the stories beyond words.
The contest this year also encourages participants to capture the unseen sides of the city with short video to showcase their awe-inspiring work and reveal the best of "The Oriental Pearl" to the world.
CATEGORIES:
- Landscape - Capture the beautiful scenes and precious moments of Hong Kong's countryside.
- Wildlife - Explore Hong Kong's nature beauties and wildlife wonders.
- City - Cityscapes, images depicting underlaying potential and pulses of city lives, and photos that capture the charms of the metropolitan Hong Kong city.
- People - Portraits, everyday encounters, photos with stories and Hong Kong spirit.
- Mobile Photography - Photograph taken by mobile phone on above themes.
- Short Video - Within 120-sec short video on the above categories.
Prizes:
Capture the Hong Kong's landscapes both natural and manmade, wildlife, significant moments or the spirit, culture, and life of Hong Kong people. Submit your entry and get a chance to win the fabulous prizes! Valued at HK$100,000!
The winner's photograph in each category will be published in National Geographic magazine (Traditional Chinese) and get admired by hundreds of thousands of readers in Taiwan, Hong Kong, Macau, Singapore and Malaysia.
Eligibility:
All
Copyrights & Usage Rights:
By entering the Contest, all entrants grant a worldwide non-exclusive license to Authorized Parties for five years, to reproduce, distribute, display and create derivative works of the entries (along with a name credit), in any media now or hereafter known, including, but not limited to: display at a potential exhibition of winners; charity sales of winning works of the Contest; publication of a book featuring select entries in the Contest; publication in Sponsor magazine or online highlighting entries or winners of the Contest.
Theme: