HUAWEI NEXT-IMAGE Award 2020
NEXT-IMAGE creation fund of US$10,000
Deadline: 31 July 2020
Entry fee: Free
Submit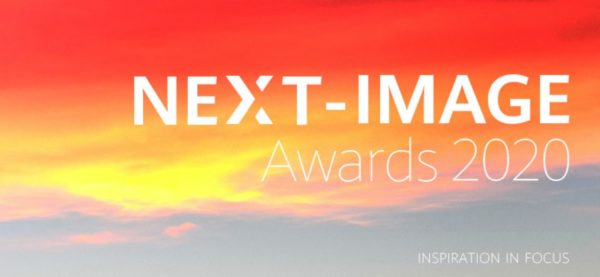 The NEXT-IMAGE Awards embody Huawei's dedication to the craft and artistry of modern photography.
By equipping aspiring photographers with cutting-edge technology, Huawei hopes to provide the outlet for an outpouring of creative inspiration.
All submissions to the NEXT-IMAGE Awards must be created with HUAWEI/HONOR phones. There are no restrictions on when you took the photos/videos or which model of HUAWEI/HONOR phone you used.
The images/videos you submit can only be processed on a HUAWEI/HONOR phone, although third-party processing software is allowed. Images must be in .jpg format. The image must not be less than 1,000 pixels on the shorter side, and the data volume of a single image must not exceed 20 MB. The videos you submit can be processed by computer or phone software, but must be taken on a HUAWEI/HONOR phone. The data volume of a single video must not exceed 500 MB. Videos must be in .mp4 format.
Please carefully read the description of each category before submitting, and then submit your images to the category as you see fit.
Near Far - Discovering new places and new experiences there by using new features of phone camera, for instance tele-photo lens, super-wide-angle lens or macro-shooting lens.
Good Night - Capturing fun moments in low light.
Hello, Life! - Sharing the emotion or the inspiration in everyday experiences.
Faces - Experimenting with identity and the power of portraiture of you yourself, her/him/it or them.
Live Moments - Filming stories in less than 10 minutes (at least 10 seconds).
Storyteller - Sequencing 3 to 9 photos to tell a story, to express the emotion, to record the changes or to find a trend.
Prizes:
Grand prize winners (3)
NEXT-IMAGE creation fund of US$10,000
A HUAWEI P40 Pro (8 GB+256 GB) smartphone
An electronic certificate
Best-in-Category winners (15)
NEXT-IMAGE creation fund of US$1,000
A HUAWEI P40 Pro (8 GB+256 GB) smartphone
An electronic certificate
Runner-up winners (50)
A HUAWEI P40 (8 GB+256 GB) Pro smartphone
An electronic certificate
Honorable mentions (5)
A HUAWEI P40 Pro (8 GB+256 GB) smartphone
An electronic certificate
*The aforementioned creation funds are pre-tax amounts. The colors of physical prizes are chosen at random.
Eligibility:
Any HUAWEI/HONOR phone user from around the world can participate. However, submissions that have won an award in any award-winning contest or have been published in a public periodical will not be accepted for submission.
Copyrights & Usage Rights:
The copyright of any submitted work will be retained by its creator/submitter. You warrant that you have independent, complete, explicit, and uncontroversial copyright of your submissions and that such submissions do not infringe upon the rights of any third party, including but not limited to the copyright and rights of portrait, reputation, and privacy. Your participation in this contest shall be deemed as you having agreed to this condition. All legal liabilities for any disputes arising from your breach of the aforementioned warranties shall be borne by you. The organizer and its partners shall not assume any liability in this regard. You agree to authorize the organizer and its associated companies to use, with or without modification, your submissions for campaigns and product and brand marketing for two (2) years for free, including but not limited to using your submissions in global social media, print media, printings, photography exhibitions, retail stores, road shows, out-of-home advertising, and other marketing activities. Given the foregoing, the organizer shall not issue further notice to inform you or seek your approval when using your submissions.
Theme: