I click [PHOTOGRAPHY] – International Photography Competition & Grand Exhibition
I click...I win...I showcase...PHOTOGRAPHY
Deadline: 5 September 2016
Entry fee: USD 15 or INR 1000
Submit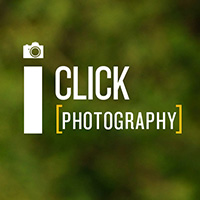 i click [PHOTOGRAPHY]
International Photography Competition
&
7 Days Grand Exhibition
16th - 22nd September 2016
at AIFACS
(All India Fine Arts & Crafts Society)
1 Rafi Marg, New Delhi-110001, INDIA
JURY:
RATHIKA RAMASAMY
VICKRAM SINGH BAWA
RITAM BANERJEE
SELECTION:
JURY MARKS: 500
FACEBOOK & INSTAGRAM MARKS: 200
5 Categories:
Category A:
Portrait / People Photography
Other genre included in this category are:
(Candid , Expression, Conceptual, Still Life)
Category B:
Nature / Wildlife Photography
Other genre included in this category are:
(Birds, Animals, Flowers, Trees, Macro Nature)
Category C:
Fashion / Beauty Photography
Other genre included in this category are:
(Beauty, Macro Beauty)
Category D:
Street / Travel Photography
Other genre included in this category are:
(Photojurnalism, Outdoor, Landscapes)
Category E:
Architecture / Cityscapes Photography
Other genre included in this category are:
(Interior, Urban, Monuments)
SCHEDULE:
7th June 2016 : Competition Launched
7th June 2016 : Social network (facebook + instagram) voting starts (Grow your "likes" by sharing)
5th September 2016 : Entries will be closed.
10th September 2016 : Social network voting will be closed.
16th September 2016 : Jury will be held in New Delhi, India and winners will be announced.
Inauguration of the Grand Exhibition of I am [PHOTOGRAPHY] competition entries at AIFACS (All India Fine Arts & Crafts Society), 1 Rafi Marg, New Delhi-110001, INDIA
17th - 22nd September 2016 : Exhibition open for Public.
Contest Organizers: Wagon Art Private Limited (a company registered in India)
Prizes:
Awards and Rewards:
Grand Prize: INR 1 Lakh (USD 1500) (For overall art of photography)
Other Awards:
Category A winner: INR 20000 (USD 300)
Category B winner: INR 20000 (USD 300)
Category C winner: INR 20000 (USD 300)
Category D winner: INR 20000 (USD 300)
Category E winner: INR 20000 (USD 300)
Top 100 entries to be published in upcoming
Wagon Art Magazine
Top 1000 entries to be exhibited in Grand Exhibition
at AIFACS, New Delhi, India from 16th -22nd September 2016
Eligibility:
Open Internationally to all with no age limit. India and all countries supported by PAYPAL (https://www.paypal.com/webapps/mpp/country-worldwide)
Copyrights & Usage Rights:
Photograph Copyright Policy:
Copyright in all images submitted for this competition remains with the respective entrants. However each entrant grants a worldwide, irrevocable, perpetual license to Wagon Art Private Limited to feature any or all of the submitted images in any of their publications, their websites and/or in any promotional material connected with this competition.
All images submitted must be the work of the individual submitting them and must not have been published elsewhere or have won a prize in any other photographic competition. It is the responsibility of each entrant to ensure that any images they submit have been taken with the permission of the subject and do not infringe the copyright of any third party or any laws. Entrants must warrant that the photograph they are submitting is their own work.
Usage rights:
By entering your image in the competition, you grant Wagon Art Private Limited the non-exclusive right to reproduce it for purpose related to promotion of this competition at any time in any media with attribution. For example, we may use your images in online promotion of the competition and online invitation for buyers of your photograph.
The winners consent to the use of their image, name and/or photograph in any publicity carried out by Wagon Art Private Limited, without further compensation.
Any photograph sold during the Grand Exhibition or online will fetch 100 % of its value to its author after deducting applicable taxes. Organizers follow 'NO commission on SALE' principle.
Theme:
Portrait People Nature Wildlife Fashion Street Travel Architecture